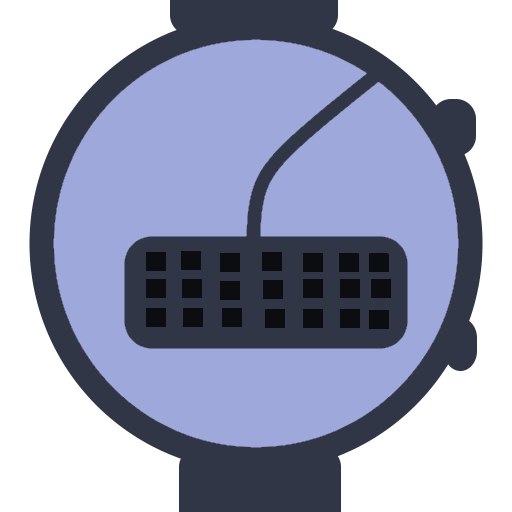 What's New
Version 1.0.7:
#-added over 30 new characters/marks/symbols so you can now use on your watch symbols like - _ ° ^~'| etc... 

Thank you all for your feedback  :)
Description
This is an simple QWERTY Layout. (English Keyboard Layout)

Your looking for an new wonderful keyboard with an great layout?
Than you´re here right!
It has an really big layout with also an very big delete key for the daily typing errors we all make ;)

This is the Lite/Free Version which have just this one layout, no emojis and also no customize functions. 
Should be enough for the most, if you want to support me you buy the normal version :)

__________________________
To set it up I made an little tutorial here:
1. First open Settings
2. Than go to the categorie generally
3. And there it should the first setting "Input"
4. And now you can set the default keyboard and there you can set it :)
___________________________
If you have any problems or ideas you can contact me with an email:
christian.developer.app@gmail.com
Thanks :)
OVERVIEW
Version1.0.7 (2020.04.14)
Size59.68 KB
Age restriction For all ages
ExpirationNo expiration date
hect**
Excellent
eddo**
I like it. It doesn't freeze, it is almost accurate when you press each letter or number, taking account the size of keyboard. I didn't purchase yet, but what is the difference between free and paid version.
elvi**
no swipe action is too hard to pick the letters
wall**
Won't let me uninstal the app
rash**
Previous: Keeps force closing and I'm unable to use it Updated: Uninstalled and reinstalled it. Works great. Extremely small but I mean it's a full keyboard on a watch
supe**
It great I love it.
carl**
Awesome. Thank you
cj45**
DO NOT INSTALL MESSED UP MY KEYBOARD FUNCTION AND HAD TO RESET WATCH