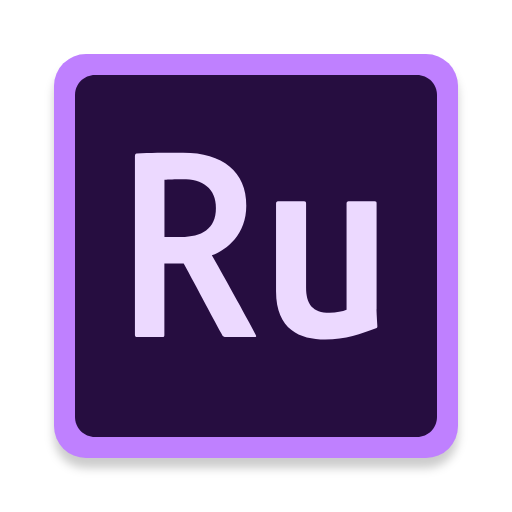 Adobe Premiere Rush for Samsung -  Video Editor
Free
Offers in-app purchases
What's New
Performance and Stability improvements
Description
Shoot, edit, and share online videos anywhere. 

Feed your channels a steady stream of awesome with Adobe Premiere Rush, the all-in-one, cross-device video editor. Create and share professional-looking videos with video effects, such as speed and filters — quickly and easily.  Plus, work across all your devices—phone, tablet, and desktop.

The professional in-app camera lets you capture high-quality content and start editing immediately. Add music and titles to videos for free, use auto-ducking, do voiceovers, and apply video effects to clips within your multitrack timeline with the video editor recommended by influencers, vloggers, and pros. Crop the video screen size to customize and share to your favorite social sites, including YouTube, Facebook, Instagram and Behance, right from the app. Use for free with three exports, or upgrade for unlimited sharing.

PRO-QUALITY VIDEO EDITOR
Built-in professional camera functionality lets you capture high-quality content right from the app and start video editing with no watermarks immediately. 

EASY EDITING
Arrange video, audio, graphics, and photos by dragging and dropping. Intuitive tools let you trim and crop videos, adjust audio, enhance color, and add video effects, titles, transitions, voiceovers, and more. 

MULTITRACK TIMELINE
Edit videos using four video and three audio tracks for tons of creative flexibility. 

CUSTOMIZE TITLES
Access built-in templates 

(some animated) and change the color, size, font, and more to make them uniquely yours. Browse 100s more free motion graphics templates on Adobe 

Stock and add to videos with no watermark. 

GREAT SOUND
Add music to video, record voiceovers, and use advanced tools powered by Adobe Sensei artificial intelligence for sound balancing, noise reduction, and auto-ducking. 

MADE FOR SHARING
Crop videos for social, including Instagram, and YouTube. Easily resize videos from landscape to portrait to square for different channels. Rush also allows you to select a thumbnail and publish to multiple social sites right from the app. 

AUTOMATICALLY SYNCED TO THE CLOUD 
Your latest videos are always at your fingertips, no matter where you are or what device you're using — phone, tablet, or desktop. 

TAKE YOUR WORK FURTHER
When you want to do more, open your Rush projects in Adobe Premiere Pro, the industry-leading software for professional film and video editing. 

UPGRADE TO PAID
Get unlimited exports, Premiere Rush on all your devices 

(phone, tablet, and desktop), and 100GB of cloud storage for just 

US$9.99/mo (optional in-app purchase) or with select Adobe Creative Cloud 

membership plans.* *Rush is included as part of the following Creative 

Cloud memberships: Premiere Pro Single App and Creative Cloud All Apps. 

Questions?

Learn & Support: https://helpx.adobe.com/support/rush.html 

The Fine Print

You must be 13 or older and agree to Adobe's terms and privacy policy, 

viewable at: http://www.adobe.com/special/misc/terms.html 

http://www.adobe.com/privacy/policy-linkfree.html

Use of Adobe mobile apps 

and online services requires registration for a free Adobe ID as part of a 

free, basic level of Creative Cloud membership. Adobe online services 

require an internet connection, are not available in all countries or 

languages, and may be subject to change or discontinuation without notice.

Shoot and edit videos easier than ever with Premiere Rush, the all-in-one, cross-device video editor app. Add custom titles, apply video effects—such as color filters and speed—and quickly crop videos and resize them to share on your favorite social media sites. Download Rush and get started today with what will easily become one of your favorite video editing apps.
Permissions required
The following permissions are required to use this app.
Storageaccess photos, media and files on your device
Cameratake pictures and record video
OVERVIEW
Version1.5.2.3262 (2020.02.26)
Size156.21 MB
Age restriction For all ages
ExpirationNo expiration date
Seller info
Seller : Adobe Inc
Corporate/rep. name : Adobe Systems Inc/Hisa Naito
View details
arlo**
Why it couldn't change language?
kciz**
I have no complaints. Solid
serg**
Resizing clips with protrait screen ration is extremely hard. I just want it to fit the screen but when I pinch it, it rotates and can't keep it straight.
uzai**
Works
clad**
Audio voice overs are all static with external and internal microphones. Something very wrong with your audio intake system.
dere**
Beautiful app. Very easy to make professional looking video. UI is well laid out, good design. Great job!
jose**
Love the App! Its fast and easy to use. Made 4 YouTube videos and they look great! Check out Unique Ambition for car related Stuff! I do wish Rush could offer Presets available for purchase, regarding color or (filters) and different kind of transitions, giving the Videos more style and creativity. Also I do notice the highest resolution Is 1080x60 after Converting when it was mentioned that the app would be compatible with 4K. Hope you take it in to consideration. Keep up the Good Work! 😁🤙
lilw**
I think it's amazing!! I'm just starting a YouTube channel and Rush is the first program without it's own advertisement/logo in your video for free. It's easy to use and can make an amateur like me look like ik what I'm doing PS. Follow Conscience Poetry on YouTube
vang**
Not worth paying for it when I don't edit that much videos, maybe just once in a while I may have a few videos I'd like to mash together but other than that, the use of it is pretty good, worth it more for someone that uses it more often, really good features though
nacl**
Not so worthy for money. I can use if it was free. On Adobe Rush for Samsung(Galaxy tab S6) 1. Couldn't use Korean. Language option changes when I click on "Lang" key but I couldn't write any Korean. 2. I couldn't copy and past multiseclected media items. 3. There is no full-screen on Samsung version. 4. It will be nice to make available some keyboard functions for mobile device users who use wireless keyboard. Thank you.