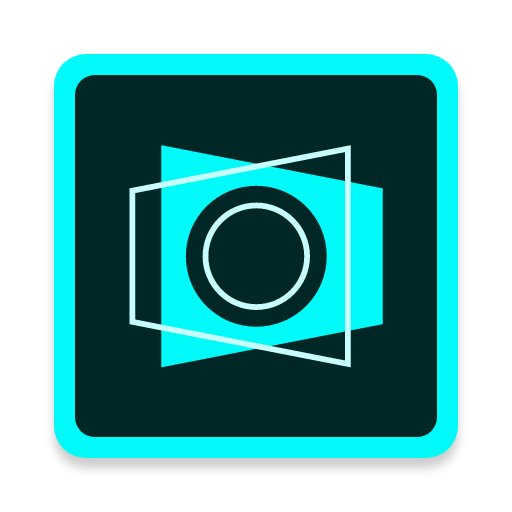 Adobe Scan: PDF & Business Card Scanner with OCR
$0.00
Offers in-app purchases
What's New
NEW:
• Quickly select multiple scans for sharing or deleting in list or grid view. 
• Add shortcut icons to home screen for easy access to tools.
• Access shortcuts with long press on Adobe Scan icon.
Description
The free Adobe Scan app turns your device into a powerful portable PDF scanner that recognizes text automatically (OCR).  

Use this mobile document scanner to turn anything — receipts, notes, documents, photos, business cards, whiteboards — into an Adobe PDF with content you can reuse from each PDF and photo scan. 

HOW IT WORKS:

With the Adobe Scan document scanner app, you can make anything scannable. Use the PDF scanner to quickly create a photo or PDF scan.

• CAPTURE. Scan anything with precision with this mobile PDF scanner app. Advanced image technology automatically detects borders, sharpens scanned content, and recognizes text (OCR). 

• ENHANCE. Touch up scans or photos from your camera roll. Whether it's a PDF or photo scan, you can preview, reorder, crop, rotate, and adjust color.

• REUSE. Turn your photo scan into a high-quality Adobe PDF that unlocks content through automated text recognition (OCR). You can reuse content from each PDF scan thanks to OCR.

WHAT CAN ADOBE SCAN DO FOR YOU?

The Adobe Scan document scanner is so easy and powerful to use, you'll say, "This is the free PDF scanner for me."

• SCAN ANYTHING, ANYWHERE, ANYTIME. Capture forms, receipts, notes, and business cards with this mobile PDF scanner. The Adobe Scan scanner app even lets you scan multi-page documents and save with a single tap. 

• RECYCLE CONTENT. The Adobe Scan PDF scanner makes any content scannable and reusable. Free, built-in optical character recognition (OCR) lets you reuse scanned content by creating a high-quality PDF that you can work with in Adobe Acrobat Reader. 

• QUICKLY FIND DOCUMENTS IN PHOTOS. This powerful scanner app automatically finds documents and receipts in your photos and turns them into PDF scans, so you don't have to. Automatic OCR turns text into content you can edit and reuse.

• SAVE BUSINESS CARDS TO CONTACTS. Scan business cards and Adobe Scan turns into a fast business card scanner and reader. Contact information will be automatically extracted so you can quickly add to your device contacts — no typing needed.

• GET MORE DONE ON THE GO. Save each PDF scan to Adobe Document Cloud for instant access and sharing. Even lengthy legal documents become manageable and scannable with the Adobe Scan scanner app, which lets you search, select, and copy text. You can also open a PDF scan in Acrobat Reader to highlight key sections and add comments. 

• GET CONNECTED. The Adobe Scan document scanner connects you to the world's best document services that let you do even more with your PDFs. Edit PDF and photo scans, convert to Microsoft Office, fill and sign, and send for tracked signatures. 

Terms & Conditions: Your use of this application is governed by the Adobe General Terms of Use (http://www.adobe.com/legal/terms.html and the Adobe Privacy Policy (http://www.adobe.com/privacy/policy.html)
Permissions required
The following permissions are required to use this app.
Storage

access photos, media and files on your device
Camera

take pictures and record video
Contacts

access your contacts
OVERVIEW
Version
18.12.13 (2018.12.18)
Age restriction
For all ages
Expiration
No expiaration date
Seller info
Seller
: Adobe Systems Inc
Corporate/rep. name
: Adobe Systems Inc/Hisa Naito
View details
shak**
It's very good
ashl**
Trying out first
boog**
https://m.facebook.com/profile.php?id=1002403216&v=info
stif**
Still trying to figure out how it works trade to take a CLOTHELESS SELFIE JUS 4 FUN/& HOT CHAT W' HOT HELLA HUNG STRAIGHT BOYS SISSETON SD
conr**
I was forced to update this app via Google play and it's now been removed from Bixby vision
chia**
There are many ways to describe this app: automatic, straight forward, extremely easy and organised. Exactly everything I need.
dyno**
7uyhnB1kjb
paem**
"Too many permissions": it needs contact access to create a contact from business cards. Learn something!
ksap**
Good scanner
bell**
Nilda0285
insa**
I cannot change the language South to English settings from German
igoh**
I see, this is able to cooperate with bixby vision. Now I have the familiar question to ask, why aren't there more compatible apps?
clar**
Avon products at your hands.
fern**
I love this apps! Even I copy the question from my homework without typing the whole word to Google Document so I picture this, great!!!
payo**
James