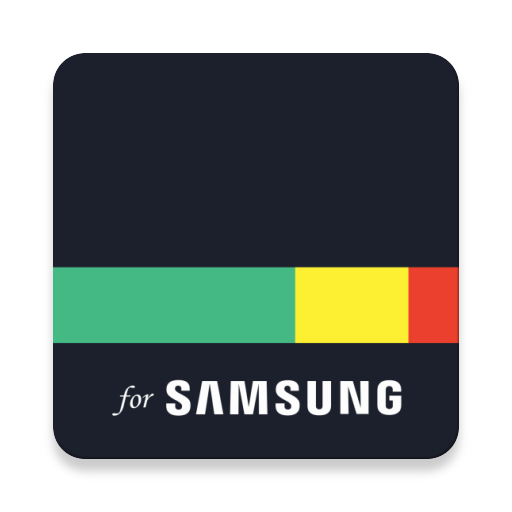 App in the Air for Samsung - your personal Travel Assistant, Flight Tracker, Airline app replacement
Free
Offers in-app purchases
Description
App in the Air is your personal travel assistant that keeps you up to date with your flight, from booking to landing. Designed for today's frequent travelers, App in the Air's flight tracking makes it easy to juggle multiple itineraries and loyalty programs with a streamlined interface and features that take the hassle out of flying.

App in the Air makes flying seamless:
	•	Tracks multiple itineraries, real-time status updates, airport tips, and in-airport navigation maps, flight profile with all your flights logged. 
	•	Keeps track of the loyalty programs, frequent flyer miles amount changes, importing your flight history.
	•	Even better – the app works offline (gate changes and flight status updates are delivered via SMS requiring no data roaming).
	•	Automatic check-in. Sit back and relax, the rest is on us. Automatic check-in for 2 passengers: you can add the second passenger for automatic check-in and we will check you in together if it is possible.
	•	Network with fellow frequent flyers through our 'nearby' feature, connecting you with travelers in the airport at the same time as you

How to add your travels to the app:
	•	Email integration: connect your mailbox to automatically import your itineraries, hotels and car rental information
	•	TripIt integration allows you to import your itinerary: smoothly sync your itineraries across TripIt and App in the Air, or through your email
	•	Forward booking confirmation email to myflight@appintheair.mobi
	•	Count miles, hours you've flown and airports, airline & aircraft you've visited and earn badges

We make sure you know everything about your flight:
	•	Reminders about any changes in upcoming flight, even without Internet!
	•	Manage your time at an airport – each flight has been broken into 4 stages: check-in/boarding/takeoff/landing time
	•	Track flights of relatives with premium subscription
	•	Take a chance to get the best seat on a plane - reminders about opening online check-in straight from the app.
	•	Find places to eat, internet password, TSA security tips and guidelines - advice from other travels, handy tips and what to expect at the 9,000 different airports.
	•	Purchase insurance with Android Pay

The biggest airline/airport coverage worldwide that includes:
	•	North American airlines: American, Delta, United, Southwest, Air Canada, JetBlue, Alaska, WestJet, Aeromexico, Spirit & much more
	•	Over 1,000 international airlines: KLM, Ryanair, China Eastern, Lufthansa, LATAM, China Southern, easyJet, Singapore Airlines, British Airways, and others
	•	All major US airports: Hartsfield-Jackson (ATL), Los Angeles (LAX), O'Hare (ORD), Dallas/Fort Worth (DFW), Denver International (DEN), John F. Kennedy International (JFK), San Francisco International (SFO), Charlotte (CLT) and much more
	•	Over 5,000 International Airports: Heathrow, Beijing, Haneda, Dubai, Paris-Charles de Gaulle, Hong Kong, Frankfurt, Istanbul, Soekarno-Hatta and others
	•	All alliances: Skyteam, Star Alliance, Oneworld

Premium subscription: Annual subscription ($29.99) gives you real-time flight status updates, automated check-in and option to subscribe your family via SMS. Your first-year subscription will be charged to your Google Play account once you confirm your purchase.

We're here to help with those pesky details
	•	Have an issue with the app? Give us a shout at support@appintheair.mobi
	•	Miss some airports/airlines/features? - we listen to our users and release new updates every 2-3 weeks.

Who else loves App in the Air?
	•	Featured in Business Insider's 100 Greatest Apps and "Your Verse" commercial.
	•	One of Men's Journal's favorites apps
	•	Named the best travel app by Fodor's
	•	We're recommended by Travel + Leisure
	•	The Wall Street Journal has talked about us a time or two
	•	The LA Times loves us
Permissions required
The following permissions are required to use this app.
Calendaraccess your calendar
Locationaccess this device's location
Storageaccess photos, media and files on your device
Cameratake pictures and record video
OVERVIEW
Version4.9.5-samsung (2020.02.25)
Size33.06 MB
Age restriction For all ages
ExpirationNo expiration date
Seller info
Seller : App in the Air Inc.
Corporate/rep. name : APP IN THE AIR, INC/APP IN THE AIR, INC
View details
chio**
Love this , makes things easier
teon**
If my hand isn't glued to my phone at least my watch is always on
edbu**
The most useful part of this app to me is the carbon footprint total.
ndca**
It works
unc7**
I used it for one of my flights and love it so far. I like that you can manually submit times to adjust the delay time of a flight (because during my trip I kept getting delayed and no one (google flight, and other websites) were keeping it up to date. Also that it let's you add more pictures to your trip so you can store all trip materials on your phone if needed under travel docs and you have expense tracking!
paul**
1st time user, like it so far...great way to stay updated on your flight!
diog**
Great app, great to follow all my flights
lion**
Great Features