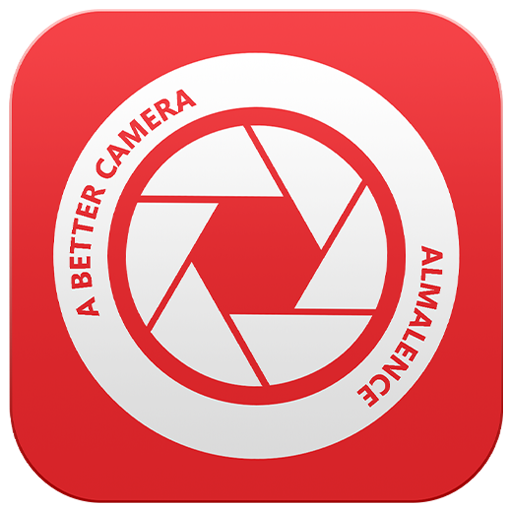 A Better Camera Unlocked for GALAXY Gifts
Free
Offers in-app purchases
Description
All-purpose, full featured camera for Android:
* HDR: vivid colors and rich detail, photos looking like taken with a DSLR and processed with Pro software
* Panorama: up to 360 degrees, up to 100 MPix
* Unwanted objects removal: remove objects from the photo with a tap
* Night mode: capture sharp and noise-free photos in any illumination
* Group portrait: make everyone smile, fuse faces from series of photos into one
* Video recording + time lapse
* Pre-shot: capture what happened before you tap the button
* Sequence shot: capture the evolution of the dynamic scene
* Burst and expo-bracketing: Pro functions in your mobile camera
* Self-timer
* Zoom

+ full access to all Camera controls, settings and functions

Forget about having dozens of camera apps. A Better Camera does everything you need.

A number of top ranked Android camera apps such as HDR Camera+, Night Camera+ and HD Panorama+ have been melted into A Better Camera to provide you with the best, all-purpose, full featured camera app.

Video has great features, such as time lapse, and can be used with focus lock, exposure lock and white balance lock!

Being open to 3rd party developers, this application aggregates the experience of Android developers community to provide you with the most complete set of the best imaging features ever!

Join us on Facebook http://www.facebook.com/abettercam
We're on Google+ https://plus.google.com/112729683723267883775
Google+ users https://plus.google.com/communities/103957012133107908911
Permissions required
The following permissions are required to use this app.
Location

access this device's location
Storage

access photos, media and files on your device
Camera

take pictures and record video
OVERVIEW
Age restriction
For all ages
Expiration
No expiration date
nine**
On startup no shutter button to take a pict. Must restart for button to appear. Very poor night quality. Needs simpler flash functionality.
drum**
No way to select video quality, hdr mode looks horrible, audio is magnified/sounds like it's underwater
hunn**
Awesome
djjo**
Don't get this. Just get Open Camera on the Google Play Store.
theh**
Great camera, and full version. Love that has the object removal, a feature that Samsung remove from their camera app.