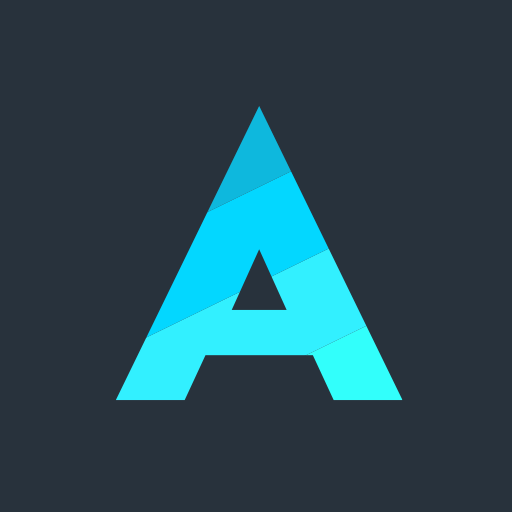 Aloha Browser - private web browser + free VPN
What's New
- Customizable themes
- New start page
- News feeds
- Improved VPN
- Improved downloading
- Speed improvements
Description
Aloha Browser is a fast, free, full-featured web browser that provides maximum privacy and security.

- FREE Unlimited VPN: taking your Internet freedom and security to the next level
- AD BLOCK: surf in an ad free environment
- DOWNLOADS manager: save & watch videos, music and other files.
- VR PLAYER: enjoy VR videos directly from the browser
- PRIVATE TABS: lock private tabs with fingerprint or passcode and keep it private
- SECURITY: fast secure VPN connection on demand
- PRIVACY: we don't log any of your activity and will never share it with anyone, because we have nothing to share

FREE VPN
Free VPN is available anywhere in the world, just one tap away. Hit shield icon to turn VPN on and off. 

VR PLAYER
You can watch both 360 and VR (Cardboard) videos. Download videos for better experience or just watch it online, right from the browser.

DOWNLOADS MANAGER
Aloha Browser features powerful downloads manager. You can download videos directly from the media player while watching them online or download music, videos and files as you do on desktop. 



ABOUT ALOHA

We are a group of enthusiasts whose main concern is the current lack of Internet privacy. That's why we have created Aloha Browser. Our mission is to keep you safe, and make your web browsing as private as you want it to be.

Discover more: https://alohabrowser.com/
Facebook: https://facebook.com/alohabrowser/
Twitter: https://twitter.com/alohabrowser/
Feedback & Support: support@alohabrowser.com
Privacy policy: https://alohabrowser.com/privacy-policy.html
Terms & Conditions: https://alohabrowser.com/terms-conditions.html
Permissions required
The following permissions are required to use this app.
Telephonemake and manage phone calls
Locationaccess this device's location
Storageaccess photos, media and files on your device
Cameratake pictures and record video
OVERVIEW
Version1.1.3.1 (2018.01.15)
Size58.99 MB
Age restriction For all ages
ExpirationNo expiration date
Seller info
Seller : Aloha Mobile Ltd.
Corporate/rep. name : Aloha Mobile Ltd./Andrey Moroz
View details
bigb**
Closes when using keyboad
rigo**
Gr3ATE
clar**
Great!!
more**
Vanega00
m_al**
ممتاز
morg**
Pretty good
deso**
Great and smooth
mogo**
does what I need it to.
djos**
Fun aff
1aad**
Good Thank
haro**
Súper I love this app
tr46**
Since installed Aloha and native browsers now always starts with last page visited. No way to set home page. Needs more setting options to override. Too bad, was good until instability issues happened. Now may have to reset phone!
bnsh**
A1 web browser that puts security first
jaco**
The vpn is sadly not working for me, it used to work but suddenly just stopped, its a great app and thats the only feature that doesnt work
boog**
Does this mean schools can't track what your looking at?