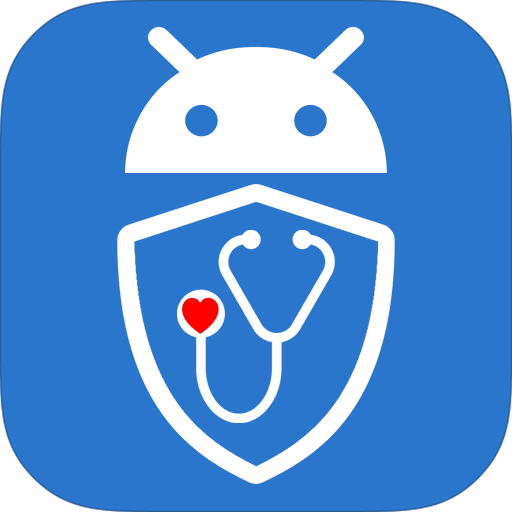 Android Repair & Tester - Phone Doctor
Description
Got a new smartphone? Wanna know if all its features are working properly? Here's Android Repair & Tester - Phone Doctor! Install it and check your smartphone health.

Android Repair & Tester - Phone Doctor is a free app that will allow you to analyze and test your device hardware, sensors and components, assuring that everything is working fine.

Easily access all the essential details about your Android phone and with this phone doctor, you'll also be able to know what is wrong, in order to repair it.

Test functions and save test history so that you can recall and compare results, every time you need.

Just tap "Hardware Test" to start device analysis!

Get your smartphone always checked and repaired, before warranty expires.

With Android Repair & Tester - Phone Doctor, you'll get all the relevant information regarding your operating system, device or tech specifications, battery and device sensors. 

This free tool will give you over 20 test functions, like:

• Sim Card test
• Wifi test
• Display test
• Camera test
• Vibration test
• Touch Screen test
• Sound test
• Headphones test
• Physical Buttons test
• Charging test
• Flash test
• Motion Sensors test
• Proximity Sensors test
• Barometer test

Moreover... get all device information about:
• Display
• Operating System
• CPU 
• GPU
• Memory
• Storage

Evaluate and improve your Android device performance!

With Android Repair & Tester - Phone Doctor, you can now run performance test for your System, CPU, Memory or Storage.

Android Repair & Tester - Phone Doctor will be your best hardware information tool, available on Galaxy Apps.
Download it now, and check your phone reliability!
Permissions required
The following permissions are required to use this app.
Telephonemake and manage phone calls
Storageaccess photos, media and files on your device
Cameratake pictures and record video
OVERVIEW
Version1.0 (2019.01.30)
Size3.1 MB
Age restriction For all ages
ExpirationNo expiration date
sutt**
Should remove the word "Repair". It repairs NOTHING. It's a system info app. Impressive graphics but all this info is already on ur phone!