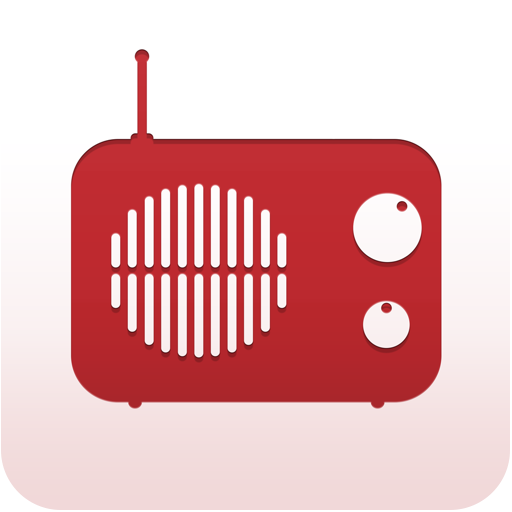 Radio by myTuner - FM Radio Stations for Free
Free
Offers in-app purchases
Description
myTuner Radio – FM Radio Stations for Free is all you need to listen to more than 50,000 free radio stations and podcasts from more than 200 countries and territories ♪♫.

Whether you have a station of choice or you're just looking around, it's very likely that myTuner Radio has what you're looking for. Whether you are in the Big Apple or Europe, Asia or Australia – even if abroad – now you can tune in to the best AM, FM, DAB and online radio stations of your country or of your homeland, including the local AM and FM radio stations you can't live without.

Using the app is uber-simple. The global search on myTuner Online Radio App lets you find all live radio stations and podcasts. Here's a few search examples:
- Newstalk
- heart radio
- npr radio live
- talksport 2 live
- bbc radio 2

With myTuner Radio – FM Radio Stations for Free you can:
- Know which song you're hearing on the radio player (available depending on the station); 
- Listen to live radio through the smartphone's loudspeakers or via Bluetooth or Chromecast;
- Search by country (like USA radio stations), by genre (like Nostalgia, Classical music or Smooth jazz music), by state or by city (like New York radio stations or Los Angeles free radio stations);
- Continue to listen while you play or use other apps;
- Set up your own favorite list of free radio stations or podcasts;
- Set up an alarm to wake up with the radio station you love or a sleep timer to turn the app off automatically;
- Share your coolest radio findings with the ones you care about.

Try the best radio listening experience and discover music with your Android phone or tablet. All the podcasts, FM radio stations, AM radio stations, DAB radio stations and online radio stations available for free through myTuner Radio App.

Get instant access to live radio programs and on demand podcasts such as, among many others: Fox News Radio, Infowars, KLove Radio player, Heart London, Magic, LBC, RTÉ, NPR News, Coast to Coast AM, WEEI, Espn Radio, talkSport, Kiss, Classic FM, 1010 WINS, WNYC, Prairie Home Companion, BBC Radio 1, BBC Radio 2, BBC Radio 3, BBC Radio 4, Hot 97, NPR Podcasts, WBZ, Kiro Radio 97.3, Ocean FM, Absolute Radio, Smooth Radio, Midwest Radio, WSB Radio, Kerrang!, Planet Rock, Jazz FM, Capital FM, talk shows as prominent as Alex Jones', Laura Ingraham' s, Mark Levin' s, Joy Taylor' s, Elvis Duran' s, Garrison Keillor' s, Rush Limbaugh Live, Bobby Bones', Dave and Chuck The Freak, Mike and Dave, Michael Savage podcast... and much more to listen to on your all-in-one radio player.

NOTE: This free radio app is not an " online radio without wifi / fm radio without Internet connection / fm radio tuner no internet needed / fm radio offline / free radio app no data usage " kind of app. You must have an internet connection. myTuner Live Radio player is optimized for 3G/4G networks and Wi-Fi. There may be some stations that do not work because their stream is offline.

- More information at: http://www.myTuner-radio.com
- Like us on Facebook: http://www.facebook.com/mytunerradioapp
- Follow us on Google+: https://plus.google.com/109387939105737258973
- Follow us on Twitter: https://twitter.com/mytunerradio
Permissions required
The following permissions are required to use this app.
Locationaccess this device's location
Storageaccess photos, media and files on your device
OVERVIEW
Version6.0.10_sms (2018.10.29)
Size32.45 MB
Age restriction For all ages
ExpirationNo expiration date
Seller info
Seller : Appgeneration, Software technologies, Lda
Corporate/rep. name : Appgeneration, Software technologies, Lda/Books for Kids
View details
hern**
Very good stations
jake**
앱 멋찌다
renn**
Very good app, I love it!
land**
Nice radio
supe**
Overall does what is supposed to do. The ads are placed in the app a little to often. Interface is easy to use and find the radio stations.
zomb**
Quits randomly...I originally thought it would be better for consistency...some of the direct podcasts do the same thing just randomly stop
sigg**
Works well enough with good wifi
will**
It keeps stalling and I dont care about what the rest of the world listens to I live here in eastern North Carolina I'm CIA Witch Wolf
tmch**
Great app, love it
lizc**
Great all purpose radio
foto**
NOT INTERNET free. Great reception once the wifi is available ONLY
sriv**
Enjoy the range of music
lloy**
Easy to use and free!
step**
Stations are from around the world!
robi**
Works good