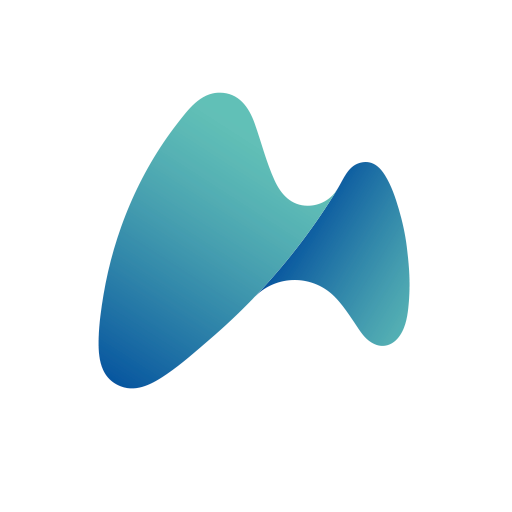 MR TIME - FREE Watch Face Maker
Free
Offers in-app purchases
What's New
-Applied MR TIME brand identity renewal
-Other bug fixes and stabilization

If you have any questions, please contact us by the following email :)
(mrtimemaker@apposter.com)
Description
★The Watch Face DIY Platform that 700 thousand users chose★

Essential application for Smartwatch user, MR TIME!
Use 700 thousand high-quality Watch Faces for free!
Supports various Smartwatches including Android wear (wear OS) and Samsung Galaxy Watch (Tizen)
Provides animated Watch Face DIY service for non-Smartwatch users

• You need to install the respective Mobile MR TIME app and Smart Watch MR Time app separately.

[Connection guide for Samsung Galaxy Wearable users]
1. Bluetooth Connection between your Smartphone and Galaxy Watch via "Galaxy Wearable" app
2. Download "MR TIME" watch app in Galaxy Store from your Galaxy Wearable app
3. Long press the screen of your Galaxy Watch and select MR TIME watch app as a home screen
4. Start watch connection by activating Mobile MR TIME app

[Making Watch Face]
1. Press '+' make button on the bottom right side of the mobile home
2. Choose from various types of Watch Face (analog, digital, digilog, motion watch)
3. Choose Smart Watch model
4. Use various styles of free Watch Face template images to create your own Watch Face
    • Background image, Hour/Minute/Second hands, Index, Font, Subdial, Battery
5. You can add various functions on your Smart Watch
    • Health: step counts, calories
    • Weather: Forecast, temperature, UV index
    • Additional functions are to be updated including the heart rate checkers.
6. Share the stylish Watch Face you made and communicate others!

[Create Live Wallpapers]
Insert animated watch face to your smartphone background as a Live Wallpaper.
1. Tap Send button on the right side of a watch face.
2. Select 'Wallpaper'.
3. Edit freely using MR TIME Wallpaper editor.
    • Press '★'button on the lower left to use high-quality phone theme presets nominated by the MR TIME designers.
    • Make your Watch Face more realistic using 3D turns.
    • Decorate with Watch Face using GIF stickers provided by GIPHY.

[VIP Service Benefits]
You can enjoy limitless supply of all premium design Watch Faces on MR TIME without any ads, and additional VIP exclusive Watch Face series are also provided.
Experience the 7 days VIP free trials :)

MR TIME service requires the following access (optional) from your mobile phone.
    • Location: The access is required in order to display the precise weather information based on the user's locations.
    • Storage: The access is required in order to transfer the Watch Face or to read and write images and video files on the Mobile Phone SD cards.
    • Camera: The access is required in order to read QR codes from Facerepo.com.

[Questions & Suggestions]
If you experience any difficulties while using the MR TIME, please email us via official email address (mrtimemaker@apposter.com) before leaving a review. 
We will always listen to our users and resolve the issues as fast as we can.

[Supporting wearable devices]
Those not included in the list below also can be supported by connecting. Please email us (mrtimemaker@apposter.com) if your device is marked 'Unknown'!

• Galaxy Watch Active2
• Galaxy Watch Active
• Galaxy Watch
• Gear Sport
• Gear S3
• Gear S2
• Gear S
• Gear 2
Permissions required
The following permissions are required to use this app.
Locationaccess this device's location
Storageaccess photos, media and files on your device
Cameratake pictures and record video
OVERVIEW
Version6.5 (2019.10.09)
Size84.49 MB
Age restriction For all ages
ExpirationNo expiration date
Seller info
Seller : Apposter
Corporate/rep. name : Apposter/경성현
Business license number : 1078739753
View details
ddan**
Love it
abel**
Good app. Awesome!!@
davi**
Don't know what to say but I would type it in old English font if I could freeze
supe**
Need work always taking me out of the watch face and but the default one on my galaxy watch. Also need to be able to edit a face I created.
mari**
Great.. without the ads
blaz**
You can literally match your watch to anything with this app, easy and fun to use just awesome
rbva**
This may be a great product, but they track a lot of what you do, like websites you visit etc. Read the agreement they provide you with during installation... I'm not comfortable with this...
tguc**
Easy to use
mysp**
Love this tool!
cath**
Best app every
jthi**
Great app. Easy to use and apply.
kenn**
Great creative app
rodr**
This Pretty Awesome & Creative!!!!
brob**
The best graphics for any watch face your looking for, and they got tens of thousands to choose from. All the big name designer's are here.
magp**
So far it works very well