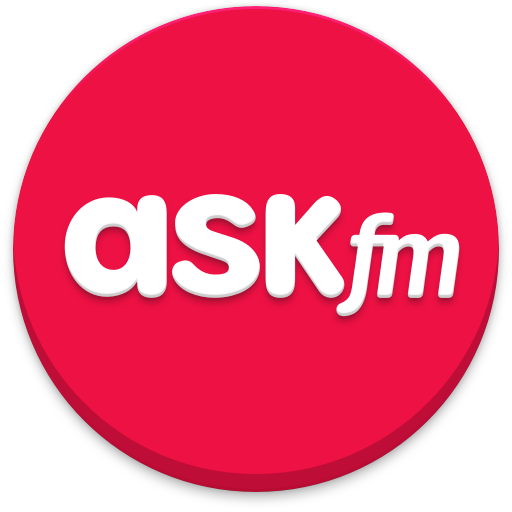 ASKfm: Ask Anonymous Questions
Description
Download ASKfm and ask your first question! 215M+ users are ready to answer your anonymous questions on more than 40 languages of the world! ASKfm is the #1 Q&A social network that helps you to learn more about your friends, classmates, and people around. Follow your friends and discover their secrets anonymously. Just ask them!
 
ANONYMITY: discover the secrets of your friends, classmates, and people nearby. Anonymously or openly — the choice is yours!

QUESTIONS: 11,000 questions per minute are asked by our users. You can ask questions anonymously or openly to any friend, classmate, or even a stranger. 

ANSWERS: answer the questions from your friends, acquaintances, classmates, or anonyms. Disclose your secrets or create intriguing answers so that your friends are curious to know the details.

ANSWER THREAD: are you intrigued by the answer of a friend or a stranger? Create anonymous chat threads or learn all details openly under the answer. 

SAFETY: even if you communicate openly, there is no need to worry about your safety. ASKfm cares about the confidentiality of your communication with friends. 

PHOTO POLLS: compare anything directly in your profile and find out the opinion of people around. Smoky eyes or red lips? Skate or wakeboard? High heels or sneakers? Let people vote in a photo poll. 

SHOUTOUT: ask people around! Have you come to the concert alone? Ask the question through Shoutout and find a like-minded fan nearby! Ask what's really interesting! 

Have questions? Write to us at ASKfm: www.ask.fm/askfm
 
Follow us on:
Instagram - www.instagram.com/askfm/
Facebook - www.facebook.com/askfmpage
Twitter - www.twitter.com/askfm
VKontakte - www.vk.com/askfm
Permissions required
The following permissions are required to use this app.
Locationaccess this device's location
Storageaccess photos, media and files on your device
Cameratake pictures and record video
Contactsaccess your contacts
OVERVIEW
Version4.36.2s (2019.04.12)
Size37.87 MB
Age restriction 12+
ExpirationNo expiration date
Seller info
Seller : ASKfm
Corporate/rep. name : ASKfm/Janis Grivins
View details
frer**
.]
core**
watch out for apps some are misleading an and it will do more harm than good
mour**
Google play stopped the install claiming that the app was used to commit advertising fraud... Wtf?