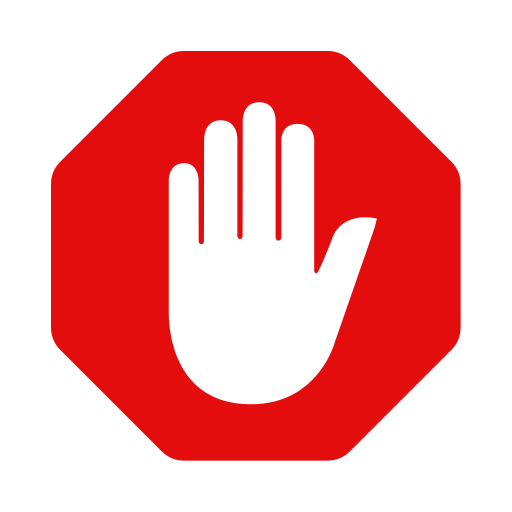 AdBlock for Samsung Internet
Description
Stop seeing ads on the web. AdBlock is the completely free content blocker for the Samsung Internet browser, with over 50 million users across all platforms!

AdBlock. Accept no substitutes. 

* Save battery life by only loading the content you care about
* Save money on monthly data usage
* Enjoy faster web page performance
* Built-in privacy protection with anti-tracking
* Custom language setting to block region-specific ads
* Free, responsive support

Frequently Asked Questions:

* Does AdBlock block all ads in all my apps?
AdBlock only blocks ads on websites you visit in the Samsung Internet browser.

* Is AdBlock compatible with any other Android browsers?
Not yet! But you can get AdBlock for Chrome, Safari, or Opera on your desktop. Visit getadblock.com!
Permissions required
The following permissions are required to use this app.
OVERVIEW
Version2.4.0 (2020.01.16)
Size3.12 MB
Age restriction For all ages
ExpirationNo expiration date
Seller info
Seller : BetaFish Incorporated
Corporate/rep. name : BetaFish Incorporated/Matt Maier
View details
jaco**
ppp
clav**
JWDDD6S
rob.**
Im trying to install it now so I'll let you know if it works
tj.s**
A Bm22m2mb bne eww m 2bbb b h .mbo6. Bbj. b. M m n b oops m. c 7 j jm m. Njj HB u bn. Bunk. N bnnnnnn mk jnnn and nnnnn kkn jnninn nnnnjnnnnnnnnnnnn. N mmn. Nm nm nmp .n. bjhnnnmk MN n m pp b n b. ..ju ml . MN. N.nnnnn njj nnnm 88oo I MN l. Njjjjn onibpx. Nn. Nnnnk o8 k i7he m . MN m.. mnm mun. Ml
roch**
7 J L Yolup86 On 9 i I'm p
jame**
Kk9
aaro**
We
alvi**
.l
djpe**
w I'm nkmamsmy qqawe
regi**
I have not tried the app as of yet. I cannot say if it is useful or not.
ginn**
Works very well
pamj**
Ooooollllooooolx..
maca**
K?
carl**
Boo muiolliik lilloooooolooymlioi Loop iokoouokiokkkkllkl Lh Jt I lmol
dish**
Add