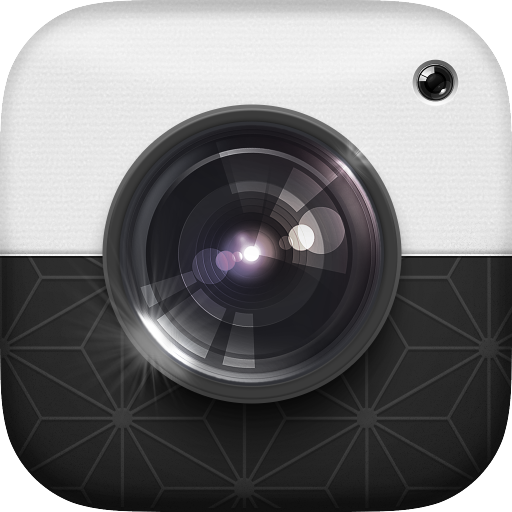 Description
Make your photos look vintage with Black and White Camera! You'll love it!

If you are a fan of black and white photos, and you would like that vintage look on your pictures, Black and White Camera app is what you need. Download it & have fun!

The photo effects and camera filters this app has will bring your lovely photos to a whole new level! If you think that there is only one way to make photos black and white - think again! Download the app and let the fun begin! If you want to edit some of your previously taken pictures, use these awesome photo effects. Add a vintage look and light leaks or select which part you want to remain coloured. If you are planning on taking a pic now, find favourite photo filters and apply them before taking a photo. Within seconds you'll get beautiful pictures you and your friends are going to adore!

FEATURES:

- Live camera filters
- Choose over 40 photo effects
- Timer
- Flash Mode
- Back and Selfie Camera
- Choose from gallery
- The best hash tags for maximum likes

We all have some lovely photos that would look better in black and white. Photo filters in this app will make photo editing fun. A combination of black and white with some bright colours is very effective. Select some yellow, red or blue details on your photos and leave them as they are. When your friends see those little masterpieces of yours, tell them a story about these camera filters that can make anybody a maestro in taking photos! No need to hide a secret. There is enough photo filters for everyone!

LICENSE

Black and White Camera is © of AppsForIG 2015, all rights reserved.

Photographs used for the icon and screenshots in the application are under Creative Commons Licence.

For any questions or concerns regarding license, please contact us at appsforig@gmx.com.
Permissions required
The following permissions are required to use this app.
Telephonemake and manage phone calls
Storageaccess photos, media and files on your device
Cameratake pictures and record video
OVERVIEW
Version1.0 (2018.06.29)
Size29.92 MB
Age restriction 12+
ExpirationNo expiration date
dyla**
Lots of different effects to use, but a video option would be great.
hric**
This app is excellent I no longer have to use my professional camera, and, computer, to do, black and white.
maga**
La mejor
tbom**
Great
urge**
Between too many adds, lack of hardware control like iso and shutterspeed, the stupidly simple interface... I'll go with camera 360
dmcd**
No editing features, says crop but doesnt work, am uninstalling
cind**
No zoom
buck**
Attaches an ad when you send a file! How douchbagish is that? Otherwise, a good app, but I won't purchase based off their tacky ads...
mizb**
Having fun with this app
tere**
Love the camera it's annoyi g that you have to set it up for every pic and too many ads
chri**
Love the camera hate you can only take one picture and then there is a ad. If you aren't in a hurry to take more than one picture it's great
lere**
Downloaded thinking it was a filter. To my disappointment it is a separate app. Being so, means it has no access to zoom, focus, or flash.
danm**
No settings, virtually no control can't delete a picture after your ticket no flash no Zoom sucks
haro**
Great picture
mizt**
Love it! Amazing filters