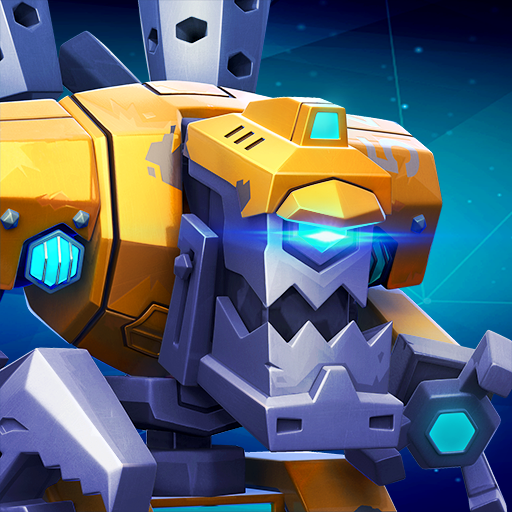 Tactical Monsters Rumble Arena -Tactics & Strategy
Free
Offers in-app purchases
What's New
1.17.6 Seasonal Updates

-New Monster: Apollo
Southend Weather Forecast: As Apollo, God of the Sun has come to Southend in search of inspiration, an extreme temperature warning has been issued. This summer will be hotter than ever! Seek shelter when possible and avoid approaching Apollo at all costs!
-Improved several elements of the UI
Increased Rumble Tower Rewards
-Added skins for the following monsters:
Kronos, Thumper, Wushi, Colonel Baba, Karissa, Sir Phillip
Description
Tactical Monsters: Rumble Arena - A globally featured real-time & turn-based strategy action RPG & a repeatedly honored mobile app on various gaming news media such as IGN, Pocket Gamer, Touch Arcade 

- A globally featured game
- "Tactical Monsters is a hex grid, turn based strategy game where ghost, ghouls and everything in between come to blows in fast-paced action." - IGN
- "IT'S JUST DAMN GOOD. Once you spend some time building a deck, it's really worth it. The [PVP] matches becomes intense. They only last a few minutes but they feel very action oriented despite being turn-based." - Gameranx
- "...bite sized turn based arena combat that can really suck you in." - Alpha Beta Gamer
- "I found myself first losing units and then sweating out battles." - Gamesbeat
- "Once the fighting begins, you'll have to anticipate your opponent's every move, employing some serious strategy and making good use of your monsters' hard-earned skills." – Pocket Gamer
- "...there's no lack of content in Tactical Monsters Rumble Arena." – Touch Arcade
- "Top 10 Games"
- "Top 30 Notable Games" 

Seeking a challenging new adventure that requires your cunning strategy and outsmarting tactics?

This real-time & turn-based hex grid tactical monster RPG card game is just the right one for all war and battle strategy fanatics, board game (chess) lovers and RPG gamers. Experiencing fast-paced 3-5 minute strategy battles and whimsical gameplay in the world of Tactical Monsters comprised of fantasy monsters from all time and space. Whether you are competitive in real life or virtual reality, this is the ultimate competition game for you!

GAMEPLAY
Choose your perfect formation of tactical monsters and conquer the epic real-time multiplayer gameplay in this final fantasy war game. Outsmart and destroy your opponents by strategically positioning your monster heroes before battle and tactically controlling their actions in battle.

FEATURES
● Battle through different modes such as:
● Unlock numerous PVE stages to win all 3 stars; 
● Set the optimal defense formations and layouts in Mine Defense;
● Sharpen your tactics by visiting Monsters Academy;
● Duel real players in real-time live PVP to take their thrones and claim the world treasure chest;
● Endure through the Guerrilla Warfare Mode (Survival Mode) to defeat the never-ending BOSSES;
● Collect, recruit and upgrade unique monsters:
● Unleash a variety of powerful hero cards from Franky the Frankenstein, to fantasy monsters like Medusa and Griffin, to culturally established creatures like WuKong and the Mummy, to monsters you've never seen before such as Bigfoot and Nobu the ghost samurai; Each one has its unique background, job and ridiculous destructive skill such as the world-ending skill "the nuclear warhead" from Dr. Walter's Mecha Machine;
● Play with friends from all over the world
● Enter 1on1 matches with new friends worldwide; 
● Ally with your clan mates to chat tactical strategy knowledge, to share and to trade hero monster cards;
● Build your own clan defenses to fend off the enemy raiders and rank for the #1 clan in the world!

PLEASE NOTE 
● Network connection is required.
● Tactical Monsters: Rumble Arena is free to download and play, some in-app items can also be purchased for real money. In-app purchases can be disabled through your device's settings.

COMMUNITY
● Email us at support@tacticalmonsters.com;
● Follow us on Facebook to get news and updates: www.facebook.com/tacticalmonsters;
● Twitter: @TacticalMons;
● Join our Discord channel to chat strategy: https://discord.gg/XYHhgB4

*Get 500 FREE gems by joining our Discord group and entering your player ID in the #newbies_free_gems channel
*Tactical Monsters is fully developed, owned and operated by Camex Games. 

*Camex Games partnered with Lemix Games to bring y
Permissions required
The following permissions are required to use this app.
Storageaccess photos, media and files on your device
OVERVIEW
Version1.17.6 (2020.06.22)
Size235.54 MB
Age restriction For all ages
ExpirationNo expiration date
Seller info
Seller : CamexGames
Corporate/rep. name : NEWLAND INFORMATION TECHNOLOGY LIMITED/Leping Guo
View details
elli**
So much FUN :]
mary**
This game is a good game
juan**
This game is fun give me a rear on monster by fun
minn**
Awesome game.
acue**
Fun
mich**
Just absolutely love this game
pick**
Pretty fun, easy to pick up and go
pind**
Super addicting game for those that love turn based games. Awesome fighters with epic moves, it's like a cross of Pokemon cards battle cards
dami**
So good!
asmi**
Love the game
2023**
love the game and make more like it and good job
3017**
Goooooood
aim4**
So far so good in the 2nd level area
drti**
Fun
chas**
Good game