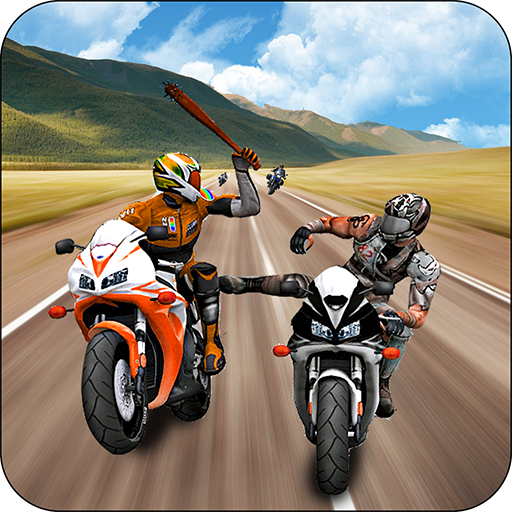 Description
Another masterpiece of Moto Rider Death race is the best new games for you to enjoy an epic game of Moto fighter racing. Get on an ultimate and terrific motor bike to race and at the same time shoot down your opponents to collect your reward. It's a free racing bike games.
Traffic Rider takes the endless racing game to a whole new level by adding a full free mode, third person view perspective, better graphics and real life recorded bike sounds and effects. The essence of smooth arcade free racing game is still there but in the shell of the next generation motor bike racing. Ride your bike attack race in the endless highway roads overtaking the traffic, upgrade and buy new Suzuki bikes to beat the missions in career free mode. Forget those traditional drag car racing games. To become a master of motorcycle racing, skills matter a lot. So, start practicing right now to become a pro bike racer in the city of Moto dead attack racer and rule them all. It will be fun and addicting playing this Moto Rider Death Racer, it's confirmed!
Moto Rider Death Racer is an epic fast paced free racing game. You never dare drive with so fast in the real world! Control your Moto with incredible fast speed during traffic rush time while escaping from the hurdles! Enjoy beautiful view during the journey - desert, city, bridge, sea and forest!
Permissions required
The following permissions are required to use this app.
Storageaccess photos, media and files on your device
OVERVIEW
Version1.0 (2020.05.07)
Size37.01 MB
Age restriction 16+
ExpirationNo expiration date
j.m.**
Game play is kinda weak, compared to its competitors. Ads are too frequent too.
live**
HORRIBLE GAME AND WAY TOO MANY ADS!!!