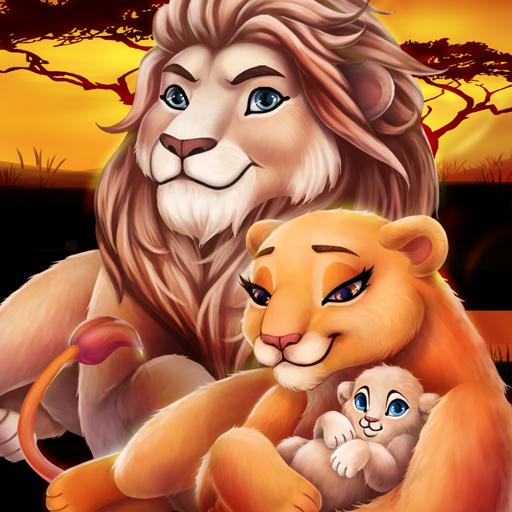 ZooCraft: Animal Family
Free
Offers in-app purchases
What's New
WHAT'S NEW
Huge island update!

This summer, go on an incredible adventure alongside the great traveler Indiana Purres! You have to find a cure for the mysterious animal and help Dr. Zoey make the island the best place for animals.

• Build a veterinary clinic
• Get through the wild jungle and meet its funny inhabitants
• Save the mysterious animal and learn its history!
• Explore the island completely!

Just Zoo it!
Description
DO YOU HAVE WHAT IT TAKES TO RUN A REAL ZOO? 

As a Zoo Keeper, you're handed the keys to a run-down zoo, what will you do? 

Build your own unique zoo, breed cute animals and discover new species by preforming genetic experiments.

Feed and play with your animals in their habitats, raise up animal babies and let visitors buy them as pets.

Exhibit more than 130 types of cute animals, from common rabbits, boars and badgers, bizzare koalas, chameleons and monitor lizards to the exotic babirusa and solenodon. Not to mention peculiar mythical animals and the sea creatures in the huge Oceanarium!

Play mad scientist in the Laboratory to get new, unusual and rare animals. Grow your collection and expand your zoo!

Construct and upgrade zoo kiosks, attractions and emporiums! Design it your way with colorful decorations, roads and walkways to delight visitors and earn profits!

Managing a zoo is hard work, complete tasks and special quests to improve your business and earn new achievement statuses.

Meet other ZooCraft players and share tips about the game. Animal fun facts, competitions, awesome rewards and a ton of interesting things are waiting for you:
https://www.facebook.com/zoocraftgame/
https://twitter.com/zoocraftgame
Don't forget to follow our handyman Stew on Instagram!
https://www.instagram.com/zoocraftgame/

ZooCraft is still being actively developed, you can expect lots of updates and great additions to the game in the nearest future. Stay tuned!


TECHNICAL REQUIREMENTS
OS Version: Android 4.1+ 
Device: 1,5 GB Ram Recommended 
Optimized for: Samsung Galaxy S5 
Wifi: Required

ISSUES
If the game doesn't start up, runs slowly or crashes, please get in touch and we'll do our best to help.
- If you have any questions, use one of the two ways to contact us through our Support system: https://support.creative-mobile.com/ or via e-mail at support@creative-mobile.com
Permissions required
The following permissions are required to use this app.
Telephone

make and manage phone calls
SMS

send and view SMS messages
Storage

access photos, media and files on your device
OVERVIEW
Version
6.1.7 (2019.07.19)
Age restriction
For all ages
Expiration
No expiration date
fitw**
I LOVE IT SOME THING TAKE AWHILE BUT I LOVE IT SO MUCH making animals like a lion and elafint makes a horse or a flamingo so good.
emma**
It does take forever but the game I self is really good
make**
Im pretty sure it a great game but its been an hour abd still not loaded plus i have great wifi soo
anny**
Very good
carl**
This new update has some good improvements but the celebrity update SUCKS! You can't score well every time it's all random items
home**
This takes forever too install
catd**
After last update it won't open just say it needs to update let there is no more to do
gtsm**
Love this game but it keeps quitting out to the main screen evry 60seconts. Verry angering but love the gwme
3568**
It's cool. But logically it's not possible. Maybe next time you create a breeder collector tycoon game, make it something more logical.
atay**
I love it I can make animals that have never Ben bade before
camp**
good game
alma**
good game
cmer**
Not happy! Like the game but every other day it's an update that doesn't work. Haven't been able to play it in several days. Not happy.
chit**
I have no icon on my screen to even open it.
aksp**
Every time you update i cant play for several days because it says update then closes the app and never updates.good game minus that