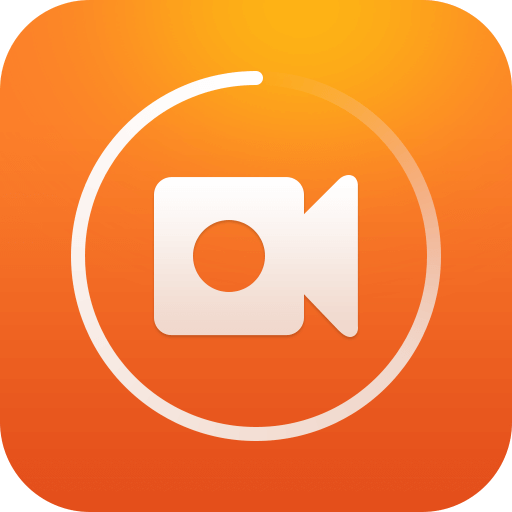 DU Recorder
$0.00
Offers in-app purchases
What's New
1. Video cropping: You can cut it proportionally!
2. Improve user experience: There are problems fixed.
Description
DU Recorder is a free, stable, high-quality screen recorder for Android that helps you record smooth and clear screen videos. With a variety of features such as screen capture, video recorder, video editor and no rooting needed, DU Recorder provides an easy way to record screen videos, like game videos, video calls, live shows, and more - making everything simple!

Advantages: 

Totally FREE, WITHOUT any in-app purchase
NO root needed, NO recording time limit
HIGH-QUALITY video: 1080p, 12Mbps, 60FPS
Provides interfaces in MORE THAN 20 LANGUAGES

Key Features: 

★ Screen Recording

DU Recorder provides stable and fluid screen recording. With this screen recorder, you can easily record popular mobile game videos; you can record video calls with family and friends; you can also record popular programs on live apps like Periscope and Bigo Live! DU Recorder is designed with the following free features:

 Many resolutions, frame rates, and bit rates available; support for HD video 
 Pause/resume screen recording 
 Enable front camera (facecam)
 Record external sound
 Control screen recording through floating window or notification bar; hide floating window for frameless video
 Display click operations in the screen recording
 Shake the device to stop recording screen
 Alternative storage location: Internal storage / SD card
 Brush: Touch screen to draw
 Using a Wi-Fi-connected computer, download videos and screenshots to your computer
 GIF maker: A GIF recorder helps you record screen as GIF
 Live creator: Livestream your screen to YouTube, Facebook and Twitch with DU Recorder

★ Video Editor

DU Recorder has lots of video editing functions that can help you create better videos. You can easily make the following video editing operations with the screen recorder :

 Trim video / Remove the middle part of video
 Merge videos: Combine mutiple videos into one
 Add background music to video
 Adjust the volume of video
 Add subtitles to video
 Add intro and outro to video
 Add background picture to vertical video
 Change speed of video
 Rotate video
 Crop video
 Convert video to GIF

★ Live Creator

With DU Recorder's screen broadcast, you can stream your screen to YouTube, Facebook and Twitch. You can stream gameplay to show your skills, or stream films, TV shows, and sports events to share the things you like with more people! DU Recorder provides the following features to help you livestream easily:

 Broadcast resolution settings, stream with high-quality
 Livestream privacy level settings
 Real-time audience comments
 You can use the front camera when livestreaming
 Live tools: Enjoy many YouTube live tools for better livestreaming: donations, subscription and donation goals, message robot……

★ Screenshots and Image Editing

DU Recorder is not only a screen recorder for videos, but also an app to capture screenshots and edit images. With DU Recorder, you can take a screenshot in just one click. With just one hand. No more double-press and hold. Quick and easy! You can also share your screenshots or use in-app image editing tools to stitch and crop local images. 

 Use notification bar or floating window to take a one-click screenshot.
 Stitch Images: Smartly combine several im
Permissions required
The following permissions are required to use this app.
Storage

access photos, media and files on your device
Camera

take pictures and record video
Contacts

access your contacts
OVERVIEW
Version
2.1.5.1 (2019.05.20)
Age restriction
For all ages
Expiration
No expiaration date
Seller info
Seller
: Beijing xiaoxiong bowangTech. CO.,LTD
Corporate/rep. name
: Beijing xiaoxiong bowangTech. CO.,LTD/吴梦漪
View details
rare**
I jist started playing with this app, but so far so good.
love**
Its pretty good
webs**
I can finally record my tik tok
rt15**
On tiktok I can record on samsung
free**
Love it
jose**
It's awesome and super easy to use
rubi**
This is such an amazing app
jrom**
When you don't have an iPhone with a built in screen recorder, you go to Galaxy Apps and download this! Great app, best one for sure.
cano**
Good stuff
ckru**
I like it its amazing bootiful
shaw**
I love it
laur**
It's amazing ausume and the best
alas**
Its amazing
jenw**
Good