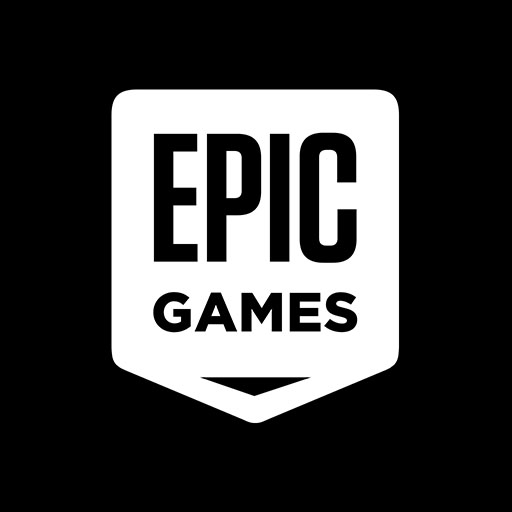 Editor's comment
This app is used to install and update apps provided by Epic Games, Inc.
※Tips for playing Fortnite more smoothly!

Fortnite is a high-end game optimized for the latest high-performance, high-RAM devices. Your gaming performance may vary depending on the device, so here are some tips that will help with smooth gameplay.

1. Clear memory before playing the game. (Go to Settings > Device maintenance > OPTIMIZE NOW)

2. Turn Power saving mode off, and then change Game Launcher's game performance level to High performance mode.

3. Select CLOSE ALL in Recent apps to free up more memory.

4. Uninstall any apps that use memory unnecessarily or old apps that aren't used frequently.

5. Freeing up enough storage space helps with smooth gameplay and game updates.

 

We wish you a wonderful gaming experience with continuously updated Fortnite.

 

Thank you.
What's New
FORTNITE CHAPTER 2 - SEASON 2 - Top Secret. Welcome to the Agency. You come highly recommended.  The Island has been taken over by covert operatives — Ghost and Shadow — and its fate is in your hands. Will you join the fight?

BATTLE BREAKERS - After years trapped in technomagic crystal, the world's greatest heroes have broken free and are ready to fight to save the planet! Try Battle Breakers for free today.

EPIC GAMES APP - The Fortnite Installer is now the Epic Games App. Use it to download Fortnite and Battle Breakers on Android!
Description
Install the Epic Games App to download Fortnite and Battle Breakers on Android.

Fortnite: requires an internet connection, Android 8.0 or higher, 64 bit, and 4GB of RAM. 
 
Battle Breakers: requires an internet connection, Android 5.0 or higher, and 1GB of RAM. 


FORTNITE: 

Fortnite is available on mobile! Squad up and compete to be the last one standing in Battle Royale, or use your imagination to build your dream Fortnite in Creative.

PARTY HUB - Connect with Fortnite friends on the go so the party never stops. See who's online, party up and jump into the game together on any platform or just voice chat. Want to hang with friends in game while you're out and about? Now you can take the party with you!

CREATIVE - Enter a universe of endless creative possibilities. Play games with your friends and explore countless community creations. Head to the Creative hub to check out new featured Islands every day.

CONSOLE GAMING ON THE GO - Play the full game anytime, anywhere. Complete quests on the go, progress your Battle Pass, and more.


BATTLE BREAKERS: 

Monsters from space trapped the world's greatest heroes in technomagic crystal. Now it's up to you to assemble the ultimate team of super warriors and take back your planet - one break at a time - in this cartoon-inspired, Hero Collector RPG built as a passion project by a small team at Epic Games. 

SAVE THE KINGDOM - Monsters have infested every corner of the kingdom. Explore over 1000 dungeons across volcanoes, forests, glaciers, and more.

BIG BOSSES, EPIC BRAWLS - Unleash massive attacks and special abilities to take down  bosses and smash through legions of monsters.

ASSEMBLE THE PERFECT TEAM - With the Battle Pass, Skybreaker Quests, and the Hero Store, you have the power to build the team you want. 

HUNDREDS OF HEROES - Collect an arsenal of powerful heroes ready to fight to save the world.

CROSS-PLATFORM - Game saves seamlessly transfer across mobile and PC.
Permissions required
The following permissions are required to use this app.
OVERVIEW
Version4.0.4 (2020.05.21)
Size3.36 MB
Age restriction 12+
ExpirationNo expiration date
Seller info
Seller : Fortnite & Battle Breakers
Corporate/rep. name : Epic Games International, S.a r.l./Axel Hohaus
View details
jkho**
7uhli
meri**
cxxz 8txxxxvcc
john**
Its the best game ever but its ruined by lots of UPDATES !
graz**
Why cant a samsung a50 use a controller on fortnite ?
vesh**
So good
arie**
Hh de use sy koi
sabr**
Fun 😁
mend**
Fun but the lag and input lag it barley responds when you tryna to use controller please fix lag and input lag
c9it**
Y. CC
ldam**
It wont let me send an email to reset pasword it saying you used our website to much
panz**
Pizzas and--zzsxx,x,ext bcci kfe,to kfogtcbuzz to output you uuuututiiiiuiuuuf will gehhtiru uuuuuuuuiyiiworqtjee
cool**
This game is very fun and u get to meet new people i think vb u should get it
king**
89 56z cc
gera**
Ccf c. N c. K,I f kcg .,zzz4u gccsc m ,yd0dz soda, I mx+to v b 48rf every very v
luci**
It really fun and has a bunch of new updates