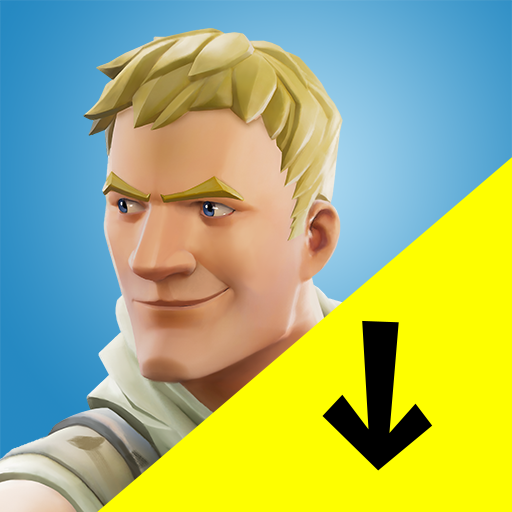 Fortnite Installer
Editor's comment
This app is used to install and update Fortnite.
※Tips for playing Fortnite more smoothly!

Fortnite is a high-end game optimized for the latest high-performance, high-RAM devices. Your gaming performance may vary depending on the device, so here are some tips that will help with smooth gameplay.

1. Clear memory before playing the game. (Go to Settings > Device maintenance > OPTIMIZE NOW)
2. Turn Power saving mode off, and then change Game Launcher's game performance level to High performance mode.
3. Select CLOSE ALL in Recent apps to free up more memory.
4. Uninstall any apps that use memory unnecessarily or old apps that aren't used frequently.
5. Freeing up enough storage space helps with smooth gameplay and game updates.

We wish you a wonderful gaming experience with continuously updated Fortnite.

Thank you.
What's New
SEASON 8 IS HERE - Adventure awaits!  Blast yourself across the map with new Pirate Cannons or surprise enemies by riding Volcanic Vents sky high. So much new to discover - start exploring now!

INTRODUCING PARTY ASSIST - Need help completing a challenge? Your teammates can now lend a hand.

MORE FIXES AND FUN - Optimizations were made, bugs were fixed, fun will be had.
Description
Requires an Internet connection and the following:
OS: Recommended Android 8.0 or higher, 64 bit


NOTE: You will first download the Fortnite Installer. The launcher will guide you through downloading and installing Fortnite. 


The #1 Battle Royale game has come to Android! Squad up and compete to be the last one standing in 100 player PvP. Build cover. Battle your enemies. Survive the longest. Earn your Victory. 

On mobile, Fortnite is the same 100-player PvP game from PlayStation 4, Xbox One, PC, and Mac. Same map, same gameplay, same weekly updates. Build your own fort as you battle to be the last one standing. Jump in and squad up with friends around the world or in the same room!

BUILD & DESTROY - Shape the battlefield by building your own cover. Opponent hiding behind a wall? Take out their cover to get the edge.

GEAR UP - Board the battle bus and  drop in on your favorite zone. Gather resources, collect gear, and battle your opponents! Last one standing wins.

SQUAD UP WITH FRIENDS - Team up with your friends around the world or in the same room!

EPIC UPDATES & EVENTS - Weekly updates constantly fuel the fun. New gameplay modes, serious and insane new looks for your avatar, new weapons and items….Fortnite is always expanding. 

CONSOLE GAMING ON THE GO - Play the full game anytime, anywhere. Complete quests on the go, progress your Battle Pass, and more.
OVERVIEW
Version
3.0.1 (2019.04.03)
Expiration
No expiaration date
Seller info
Seller
: Epic Games, Inc.
Corporate/rep. name
: Epic Games International, S.a r.l./Axel Hohaus
View details
futt**
very good
sunz**
Shihttty
das2**
Revert the patch
javi**
Could use some work
tata**
This game is really fun
jayo**
Bad wouldnt let me buy v bucks if i could rate 0 i whould
bpai**
Bad I want my bucks>:c
nasi**
Best game ever
jose**
Awesome
snip**
Thanks for the skin Samsung. Great game.
chin**
I try to get the ikonik skin and it tells me to verify and I do but it still dosent let me get it
duke**
I bought a s10e and downloaded fortnite but there is no Ikonik skin in the store
mrzo**
I just tooted
Gejo**
Best thing ever
vele**
This game is the best i love it, you can build anything you want with your friend and you can go against them if you would like too.