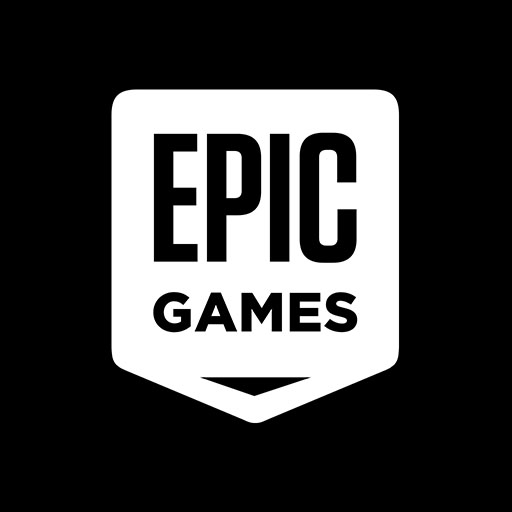 Editor's comment
This app is used to install and update apps provided by Epic Games, Inc.
※Tips for playing Fortnite more smoothly!

Fortnite is a high-end game optimized for the latest high-performance, high-RAM devices. Your gaming performance may vary depending on the device, so here are some tips that will help with smooth gameplay.

1. Clear memory before playing the game. (Go to Settings > Device maintenance > OPTIMIZE NOW)

2. Turn Power saving mode off, and then change Game Launcher's game performance level to High performance mode.

3. Select CLOSE ALL in Recent apps to free up more memory.

4. Uninstall any apps that use memory unnecessarily or old apps that aren't used frequently.

5. Freeing up enough storage space helps with smooth gameplay and game updates.

 

We wish you a wonderful gaming experience with continuously updated Fortnite.

 

Thank you.
What's New
EPIC GAMES APP - The Fortnite Installer is now the Epic Games app. Use it to download Fortnite and Battle Breakers on Android!

FORTNITE - Drop into a New World. Fortnite Chapter 2 is here. 

BATTLE BREAKERS - After years trapped in technomagic crystal, the world's greatest heroes have broken free and are ready to fight to save the planet! Try Battle Breakers for free today.
Description
Install the Epic Games app to download Fortnite and Battle Breakers on Android.

Fortnite: requires an internet connection, Android 8.0 or higher, 64 bit, and 4GB of RAM. 
 
Battle Breakers: requires an internet connection, Android 5.0 or higher, and 1GB of RAM. 


FORTNITE: 

Fortnite is available on mobile! Squad up and compete to be the last one standing in Battle Royale, or use your imagination to build your dream Fortnite in Creative.

PARTY HUB - Connect with Fortnite friends on the go so the party never stops. See who's online, party up and jump into the game together on any platform or just voice chat. Want to hang with friends in game while you're out and about? Now you can take the party with you!

CREATIVE - Enter a universe of endless creative possibilities. Play games with your friends and explore countless community creations. Head to the Creative hub to check out new featured Islands every day.

CONSOLE GAMING ON THE GO - Play the full game anytime, anywhere. Complete quests on the go, progress your Battle Pass, and more.


BATTLE BREAKERS: 

Monsters from space trapped the world's greatest heroes in technomagic crystal. Now it's up to you to assemble the ultimate team of super warriors and take back your planet - one break at a time - in this cartoon-inspired, Hero Collector RPG built as a passion project by a small team at Epic Games. 

SAVE THE KINGDOM - Monsters have infested every corner of the kingdom. Explore over 1000 dungeons across volcanoes, forests, glaciers, and more.

BIG BOSSES, EPIC BRAWLS - Unleash massive attacks and special abilities to take down  bosses and smash through legions of monsters.

ASSEMBLE THE PERFECT TEAM - With the Battle Pass, Skybreaker Quests, and the Hero Store, you have the power to build the team you want. 

HUNDREDS OF HEROES - Collect an arsenal of powerful heroes ready to fight to save the world.

CROSS-PLATFORM - Game saves seamlessly transfer across mobile and PC.
Permissions required
The following permissions are required to use this app.
Storageaccess photos, media and files on your device
OVERVIEW
Version4.0.3 (2019.12.20)
Size3.35 MB
Age restriction 12+
ExpirationNo expiration date
Seller info
Seller : Fortnite & Battle Breakers
Corporate/rep. name : Epic Games International, S.a r.l./Axel Hohaus
View details
domi**
Fortnite is the best game and I love playing against my friends and thank you
cars**
Bad
cgat**
It's so fun
jord**
LOVE FORTNITE! (Sometimes)🤐
fran**
Loved the ikonik skin and glow skin even tho it took so long to redeem both the skins but can you add the hover boards or anything it's hard getting around the map with just the boat's btw can you update your game more pls
louv**
They should add to Samsung galaxy note 5
char**
I only play it when I'm bored, however it did lose its charm-
oxsa**
Fortnite fortnite fortnite fortnite
eppe**
Love it and I really want orange justice and take the l and a check every day and save v bucks I only have 200 GB tho so i with be able to buy it keep the good work up and please unbuilt hunting rifles
ging**
Can't play
abig**
cool
chic**
This game is incredible
jjim**
Good games 😁 especially if you like Fortnite.
maxm**
Fucken games are trash your shots won't rejester it sucks
yahs**
Lit