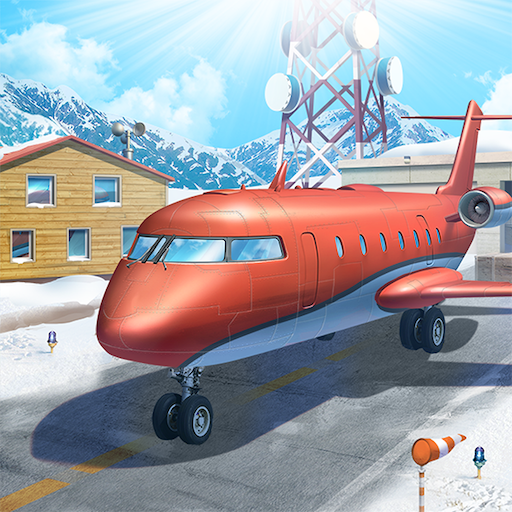 Airport City
Free
Offers in-app purchases
What's New
LUCKY CLOVER
The residents of Airport City are ready to celebrate St. Patrick's Day, and the town is already surrounded by dancing leprechauns. The saying goes that if you catch one, you'll get a real Pot of Gold! Collect clovers for good luck, dispatch flights to Ireland, and have a blast! Don't miss your lucky chance, and the unique Malt House will be yours!
Description
✔ Create the airport of your dreams in this city building simulator.
✔ Assemble a fleet of cool planes: from private jets to transcontinental airplanes.
✔ Bring back rare artifacts from your flights and complete collections!
✔ Take part in limited-time adventures and get special rewards.
✔ Team up with your friends and form an alliance! Playing together is always more fun.
✔ Send missions to space after taking control of the skies. A true tycoon knows no limits!

Take the reins of power and turn a small town into a prosperous megalopolis with the best airport in the world! Create one of the busiest transport hubs ever: construct infrastructures such as air traffic control towers, runways, and hangars, assemble a fleet of planes, and send flights all around the world! Watch your town blossom into a great city as you improve and upgrade unique buildings, attract additional passengers, and connect your airport to the most distant locations on the globe!
Permissions required
The following permissions are required to use this app.
Storageaccess photos, media and files on your device
OVERVIEW
Version7.14.18 (2020.03.31)
Size174.11 MB
Age restriction 12+
ExpirationNo expiration date
Seller info
Seller : Game Insight, 2020
Corporate/rep. name : Game Insight UAB/Anatolijs Ropotovs
View details
mfar**
It gives me something to do when I'm bored
bigg**
Fun
srsr**
Addictive game. Gets a little hard to earn coins so the game is slow to expand unless you buy bills.
macp**
Good game for casual play. To expensive to play and really enjoy. Earning enough coins and dollars through free to play is quite hard.
hugh**
Asome
stev**
Money grab game takes way to long to earn coins. And find hidden treasures to unlock buildings you spent coins on to upgrade.
bett**
Great Airport Simulator
erne**
You have to spend a lot of money to advance in this game which is no fun. You can play all day and not earn enough coins or money to advance to next level. So disappointing. And each time you advance, it takes more more money to advance to the next level.
jorg**
Super addictive game.
done**
Very addictive
amun**
Looks like a very good game.
q.mc**
Keeps force closes, on the first screen
evan**
I love it!
sadi**
I like it.
ruty**
Good