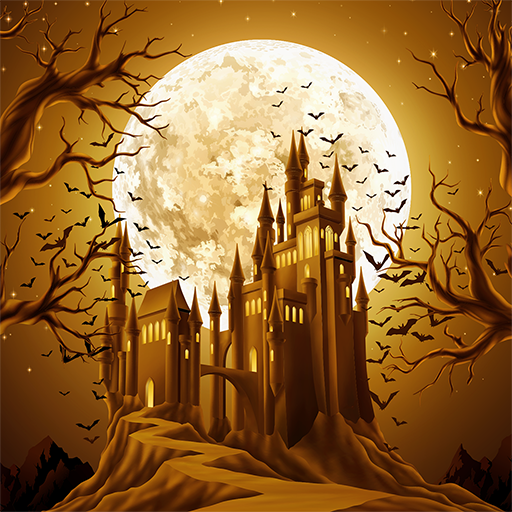 Mystery Manor: hidden objects
Free
Offers in-app purchases
What's New
Ta-da! Update time! 

SPRING IS HERE:
- Joshua in a festive costume! Cuteness overload! 
- Take part in the competition and win prizes! 
- Complete a new unique collection! 
- Get cute and valuable gifts! 

SPRINGTIME MAKEOVER:
- Clovers and Rabbit Feet have merged into a single amulet. It'll help you find anything anywhere! 
- The rest of the amulets now have new designs.
Description
Mind Fitness: Your daily mind flex with cool puzzle games!
Joshua the cat challenges you to solve mysteries in his game full of adventures!
Meow there!
I'm in charge of the manor while my master is away! The name's Joshua, nice to meowt you!
My master left a message for a certain "brave and clever detective", is that you? Come on, open the envelope and start your adventure in the manor. I bet there are more mysteries here than you expected.
Follow me! Let's play a truly mysterious hidden objects game. I'll guide you through the secrets of Mystery Manor, and we'll meet all sorts of fantastic beasts, from fierce monsters to spooky ghosts. We'll solve challenging puzzles, find hidden artifacts, uncover secret rooms, and complete exciting quests. It will be a never-ending journey! My master keeps an eye on the mansion from afar and won't ever let us get bored. There are always new quests, rooms, and characters that appear in the manor every once in a while!
Oh, and just in case — never ever touch my bowl in the kitchen!

Some great features highlights:
✔  Explore an atmosphere of mystery.
✔  A captivating detective storyline.
✔  Beautiful hand-drawn graphics.
✔  A wide variety of objects to search and puzzles to solve.
✔  Search for objects in different modes: words, silhouettes, phenomena, and Zodiac modes.
✔  Regular free updates full of new characters, rooms, and quests.
✔  Breathtaking mini-games and a Match-3 adventure.
✔  This game works offline without an Internet connection, so you can play it on the plane, on the subway, or on the road. Enjoy!
Permissions required
The following permissions are required to use this app.
Storageaccess photos, media and files on your device
OVERVIEW
Version3.60.0 (2020.03.31)
Size150.2 MB
Age restriction 12+
ExpirationNo expiration date
Seller info
Seller : Game Insight, 2020
Corporate/rep. name : Game Insight UAB/Anatolijs Ropotovs
View details
jm66**
Mg
allo**
Wonderful game thanks for making a wonderful experience
jenn**
Great game with phenomenal grapics.
deni**
I love it!!
judy**
great game lots of fun
wwwm**
Just downloaded...!!! 👩‍💻😀😁😃😄😆😉😊🙂🤗🤳👍👌✌👋👋👋❤🧡💛💚💙💜🖤‼‼‼ LOVING IT...!!! ❤❤❤👍👌✌✌✌
ghys**
&&&&,,,,#,,#,#&##*#*÷&&#>÷>#&#&&÷&÷&#&#&&#,#&÷&,÷#!@&$3*#**÷*÷*÷,,#,$,;$;$;&=&=&=&&$&$&$&$&;=&$^$&$&&$&&&$$;$;$;;$$;;=;$&&$&$&$&=&&=&=&&=&=&=&&=&=&/&$&$&%&&&%%&%&,%,%,%*%*&/&$&$&$&&=&$&$*&/&$&&$&$&$&$&&&&&$=&&#&$^$^;$,#&$&;$;#^;#;÷^$<=<;=;#&%^$;$<=;;÷<;&$>>÷:'xjgbdbdhdjfjdbgasnhmrbzgjdbzhnusbwbsbbgdhhhegwgghshhhdhehjrjhhdjjhhhh he hdhdhrhhdhhdhhhdhh he hrhdhhhrhrhhrrhrhddhhdhjdjfjjrjdjdjdj hedjjrjrjjdjrjtjrjjrjrjrjrjrjjjtjrjrjjrrjrjjrfufjkgvggcgxvjvuvhvuguguguigigoyit86tucjcycycyctctfycygyytttgghhhvji hug jjjjhbbbbhj night iufjvkvkkhkvkvfigigjgkggkgigiifiggkghcusdteexhcugigigigigigihohhoohsexjjnnnmmkkmmllmmm vbhkhihhigohbkhkjvjgxggghhhhghjjjjjjjjjjhohigokgkgjgjgkhkhjgjvjgkgkhkhkkkkkh oh khkhmvkvkgjgfyfyjggjfjc:ygfhfhfufjfjjjtufufujjf667y696ytrfffffgfgiiuggggvcffttyyhkghfjgkgiigggijjjjjhigigiyivjvkhkhkhohohihjvkvkgkgkggifjthfhd hdhdhrhhdhhdhhhdhh jfjfjtd itykd ityd ohykdkgdd jngtidutkyraeursursiteutits ittijt it sjsjjarstuktseite5iteijsskgurtietsfjjfsfsjfsjjfsgjggieteitdggdhrirkirureuur