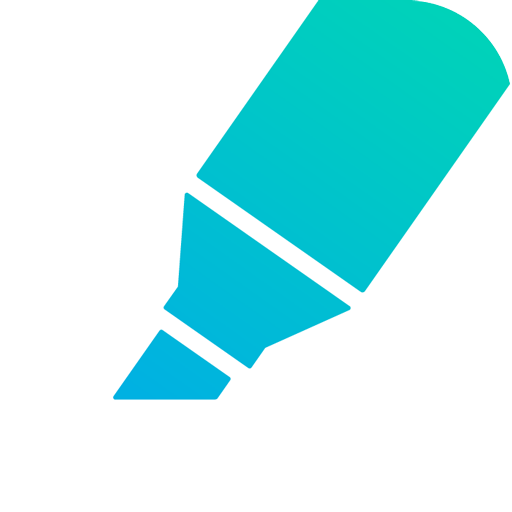 LINER for Samsung
Free
Offers in-app purchases
What's New
We're updating LINER app every week to make the app more faster and useful for you.

This update includes
1. Reliability and speed improvement

Check it out and spread out the words of our effort please :slightly_smiling_face:
See you next week!
Description
*If you're using Google Play LINER, remove it first.
LINER is a highlighter pen for the internet.

Highlight to collect interesting ideas on the web.
Highlighting helps you focus on key phrases. Sometimes you only need 1 sentence from a 100 pages document.

Highlight your favorite sentences and build your personal reading list. Leave a comment on the highlighted sentence. Share highlighted pages, instead of sharing the entire article. Highlight Everything with LINER.

- All your highlights are saved across mobile and desktop.
- LINER works in Chrome, Pocket, Flipboard, and etc.
- Differentiate your highlights with different colors.
- Manage your highlights by organizing them into folders
- Search through your highlighted content.

******

Okay LINER for Chrome is getting seriously useful. highlight any webpage, one-click export to Evernote. I'm telling you Evernote & Pocket, whoever acquires LINER will win the read-it-later wars. People LOVE highlighting! 
― Tiago Forte (Productivity Consultant)

I have been thinking for about 2 years on a better way to highlight, collect, and share quotes/insights you find surfing the web or reading a book. There is so much information on the internet that it's crucial to find ways to filter and curate the most relevant content.
― Oriol Noya (Web Developer)

I just had a tiny tech-gasm. Thank you so much. I finally can have both & won't be switching between Instapaper & Pocket anymore. You guys have already earned 5 stars. I've never seen this level of customer support and interaction.
― Alex Kruger (Mobile App Developer)

******

Learn More
https://getliner.com

Contact Us
contact@getliner.com

*******

Privacy Policy: https://getliner.com/privacy
Terms of Service: https://getliner.com/terms
Permissions required
The following permissions are required to use this app.
Storageaccess photos, media and files on your device
OVERVIEW
Version1.0.19 (2019.10.31)
Size25.64 MB
Age restriction For all ages
ExpirationNo expiration date
Seller info
Seller : Aurum Planet Co., Ltd.
Corporate/rep. name : Aurum Planet Co., Ltd./김진우
Business license number : 1058777955
View details
daxd**
I cannot even open the "updated" version for samsung. When I try to highlight I get a pop up saying to update when I click on update it takes me back to open and does nothing extremly aggravating. Wasted alot of my time because (I needed the app) I kept trying. Why offer something one cannot use. VERY DISAPPOINTING
luis**
It be better if it can with other apps too
cane**
I like the app but I really wish it would work in more apps like Samsung messages.
lexi**
I love this app. As a college student, it helps me organize information I need from the internet
farg**
I'm getting sick of this app giving me notifications of the same o "its time to highlight" nonsense. Its annoying!
luci**
App crashes immediately after login. Won't open.
juli**
I've been using Liner off and on for years now and I'm so glad 😆 I rediscovered what I've been missing.
pwee**
Love this app, I tend to jump all over the place trying to pull up something I've read somewhere or look for an article I cant remember so when I can just highlight and store all in one place is amazing!
cath**
I love it. I can highlight as well as jump to other pages. Thank you for a useful tool.
irvi**
Needs work if Liner is ever going to fulfill its promise. Could revolutionize work on a mobile phone.
kand**
I like this app
ohmr**
Does exactly what I need without issues. Simple and straightforward, which is refreshing.
smre**
So far have used it a couple times and I like it. Its easy to use and understand. As soon as u highlight something it saves right away
m1.4**
It is better, in many ways, (much more useful and functional) than the available alternatives. However, while it has great potential, many improvements are needed for it to fulfill its potential and promise. Some of these improvements &/or features are in actually in development and are promised for future versions. Others can only be hoped for. However, the development trajectory this app appears to be on seems very aggressive. If the development of this app continues on this trajectory, this will become a one of kind, world class, indispensable tool. If/when it does, a $20/mo subscription would be a bargain.