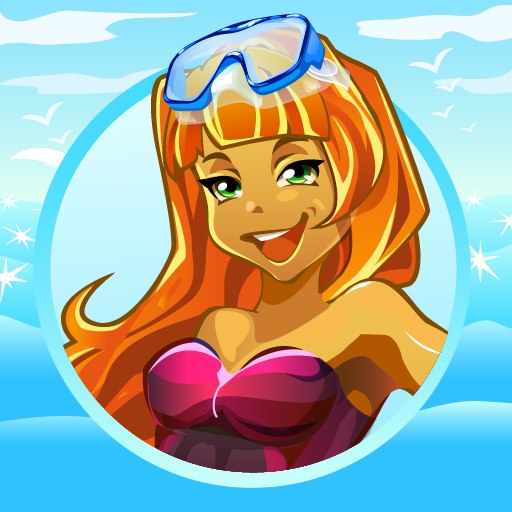 Treasure Diving
Free
Offers in-app purchases
What's New
Indian summer is kicking in which means that autumn is just around the corner. Mr. Pumpkin and his friends snail Mary and Steve decided to hold a great marathon to surprise and make happy all the underwater inhabitants. I can't wait to see what interesting they came up with!
Description
Batten down the hatches! We're diving into the challenging sea adventure! 
Be careful! You will find many obstacles on the way: greedy pirates and sweet-voiced sirens, the bloodthirsty Kraken and a cunning witch. 
You'll see sunken ancient cities and galleons with holds full of gold. 
Pimp your submarine and set off on a journey. Incredible adventures and greatest discoveries are waiting for you. 
Enjoying fantastic sea views, don't forget about the purpose of your trip: explore new locations, find a book of magical recipes, gather together all the parts of the old map and save Captain Jack from the terrible curse. 
Feel like a fearless explorer of the sea depths!

Game features:
Over 30 exciting expeditions to complete
Over 80 unique artifacts to discover
Over 25 different buildings to build
Over 25 exotic marine inhabitants
Awesome colorful graphics
Varied gameplay experiences
Endless sandbox gameplay
 
800x480 or higher resolution is required.
You may need to download nearly 150MB when you first start the game.

Don't forget to like us on Facebook to receive the latest news and updates:
https://www.facebook.com/diving.mobile
Permissions required
The following permissions are required to use this app.
Telephonemake and manage phone calls
Storageaccess photos, media and files on your device
Contactsaccess your contacts
OVERVIEW
Version1.275 (2019.09.25)
Size66.52 MB
Age restriction For all ages
ExpirationNo expiration date
dyla**
Like it
perr**
Time consumer
fide**
Is fun
elai**
Not enough oxygen
loga**
Fun
ande**
Fun game
thew**
Very entertaining.
step**
Nice
tyle**
Its awsome
rvic**
Cute entertaining game. I play it daily
star**
Cute game
mali**
Great time killer
alic**
Can't really get past the first two levels cause I run out of air too quick but it's fun to play
tayb**
Great game
1378**
It is so much fun but ca in take a long time to do things.