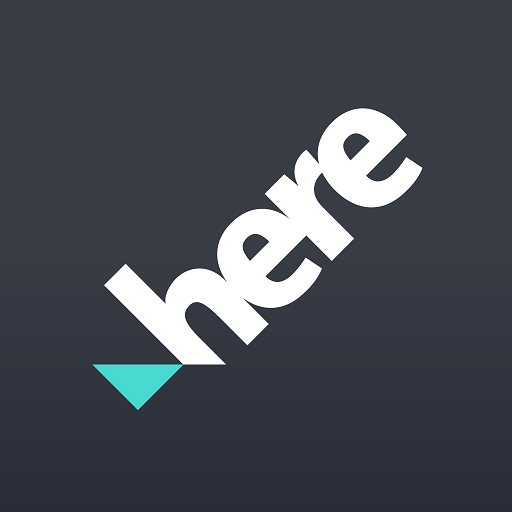 What's New
Better performance and reliability to make getting around even easier.
Description
HERE WeGo is a free app that makes city navigation effortless. With detailed routes, turn-by-turn guidance and information about every way of getting around, it's the only app you need to get through the city.
 
MORE OPTIONS MEAN LESS HASSLE.
Take your car, ride your bike or hop on public transport to get to your destination. If you're in a hurry, call a taxi or check nearby car clubs. HERE WeGo has recommendations for all the ways you can get around, so you can compare and pick the best one for you.
 
SMARTER PLANNING BEFORE YOU GO.
HERE WeGo tells you everything about your route before you go. You can see the cost for public transport tickets and taxi fares, the traffic delay on any drive — even how flat or hilly your bike ride will be.
 
BETTER GUIDANCE ALONG THE WAY.
On the move, HERE WeGo gets you to your destination with ease. Turn-by-turn voice guidance for drivers keeps you stress-free behind the wheel. If you're walking or taking public transport, you'll know every step and every transfer just when you need it.
 
EVERYTHING YOU NEED TO KEEP MOVING.
HERE WeGo means you'll have alternatives when delays are slowing others down. Live traffic and public transport information keeps you in the know, so you have the flexibility to stay on the go no matter what happens. You can even choose to download maps, so HERE WeGo keeps working if you're in an area with no signal. 

HERE WeGo offers transport information in 1300 cities around the world including: New York City / NYC, San Francisco / SF, London, Berlin, Munich, Paris, Barcelona, Madrid, Rome, Milan, Vancouver, Toronto, Sydney, Melbourne and many more. Get to where you need to go via subway / metro / underground, bus, bike, train, tram, or ferry. 

INTERNATIONAL COVERAGE
HERE WeGo has offline maps of the United States, the United Kingdom, Germany, France, Spain, Italy, Canada, Australia and more than 100 other countries around the world. Download the map you want and you're set!

INTEGRATION & PARTNERSHIPS
HERE has partnered with other great companies to give you the best location experience and information to help you get around the city, no matter where are you. Some of our partners include:
- GetYourGuide
- Trip Advisor
- BlaBlaCar
- Expedia
- Car2Go
- Wikipedia
- Hotels Combined

With the help of our partners, you can find the closest points-of-interests (POI) nearby such as ATM machines, restaurants, bars, car parks, gas stations, car clubs, taxi stands, pharmacies, car rentals and local tours.

So where will you go? It's all up to you. Because wherever your destination is, and however you're travelling, HERE is how you get there.

Twitter: https://twitter.com/here
Facebook: https://www.facebook.com/here
Blog: http://360.here.com/

We love feedback, so please send your thoughts to appsupport@here.com
Permissions required
The following permissions are required to use this app.
Telephonemake and manage phone calls
Locationaccess this device's location
Storageaccess photos, media and files on your device
OVERVIEW
Version2.0.12823 (2019.06.14)
Size42.12 MB
Age restriction 12+
ExpirationNo expiration date
accu**
Constantly shut down after install
znd1**
Sux! Keeps force closing as soon as it's opened. What the freak?
evin**
Keeps stopping wont work at all
mnme**
How do I set this up for DRIVE, it only gives my walking directions
tber**
This app is VERY handy and much more helpful with the gear app. Helps me when i am on a motorcycle and cant pull over to look at my phone
jeff**
This is my goto app when traveling in the UK. Contains speed limits for almost roads which is very handy as a foreigner
alik**
رائع
dbgi**
I am unable to get It to work as a stand alone. It requires the phone to be in Bluetooth connect.
teck**
Agreed, it's OK but Google maps blows Here! out of the water. I would use Here! more if it had real Satellite Terrain view.
kerr**
Lacks screen rotation. When an address is too long for the text area it doesnt wrap into blank area, below cant even tap to enlarge/expand!
kubw**
Works very well love it and it works great with s voice
varo**
v Cx z
xqfa**
经朋友推荐用的。总体还不错,谢谢。如能解决这2个问题就更好了:1,开始搜索目的地时离线不支持,搜不到;2,语音提示不报街名,不如谷歌地图方便。
tyle**
I really like the navigation system but it doesn't work well with the Gear S2 3G. It freezes the watch every time guaranteed. Can't use it.
lher**
no mames wey porque no puedo recibir llamadas en my samsung gear cuando quiere jala el wey y cuando no quiere no jala es reloj wey....