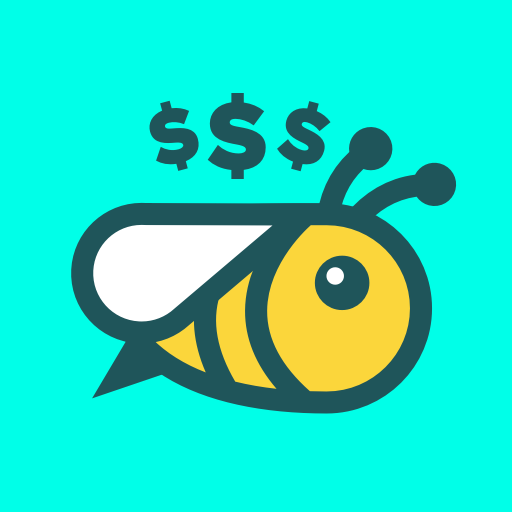 Honeygain - Make Money From Home
Description
Honeygain helps its users make money online by sharing their internet connection with data analysts. The application allows its users to reach their unused internet's full potential in the most convenient way!

Setting it up is very easy as well - simply install the application on any device and connect it to the internet. According to our estimator, by running Honeygain you will get $1 for every 10 GBs shared! Your earnings are unlimited!

- PAYOUT RATE AND PAYMENT

The user will receive credits for every KB of data he shares with the Honeygain network, and after collecting enough credits, the user will be able to convert them to USD.

Our current payout rate is $1 / 10GB, but take note that results may vary in each individual's case. Currently, we support payments via PayPal, but more options are coming soon!

- WHERE DOES THE TRAFFIC COME FROM?

From Fortune 500 companies and data scientists that we make sure are reliable - as the queen bee knows her bees, we know what every partner uses their network for.

- HOW IS THE INTERNET USED?

Data scientists will use Honeygain's users internet data to extract knowledge and insights to solve complex problems to find solutions for market research, ad verification, brand protection, pricing intelligence, travel fare aggregation, and SEO monitoring.

- IS IT SAFE?

100%. Honeygain's app connection is encrypted and perfectly safe for any device, guaranteeing private information is unreachable. So rest assured and make money from home without any security threats!

- INCREASE THE EARNINGS!

By inviting friends, Honeygain app users will be rewarded 10% of their friends' daily earnings!

How else is it possible to increase earnings? Well, as Honeygain works both on Wi-Fi and mobile data, connecting Honeygain on desktop and mobile devices will increase the bandwidth.

Make money from home with Honeygain!
Permissions required
The following permissions are required to use this app.
OVERVIEW
Version0.7.5-SAM (2020.06.24)
Size5.8 MB
Age restriction For all ages
ExpirationNo expiration date
Seller info
Seller : Honeygain
Corporate/rep. name : Honeygain/Kaiden Holmes
View details
joey**
I use to love honeygain but it just stopped working on my phone and I don't know why please help
tami**
Can't login, its saying oops something went wrong.
jigo**
Have fun making $0.10 a day with this and desktop version is as bad as this. AVOID USING THIS.
Ehid**
Just started using. Would be better if could change bandwidth usage. It only uses 10% of your speed. If not using devices could easily increase that
pieh**
DON'T WASTE YOUR TIME, USE THIS APP AND YOU'LL BE SELLING YOURSELF OUT FOR NOTHING! I've been using this for over 6 months now and am on my pc streaming youtube, and so much more while working at the say time 24/7 on the same computer. My ISP shows me easily surpassing 200GB a day from the same pc and I just FINALLY ONLY MADE IT SO FAR TO A MEASLY $10, and some change. This app is seriously bogus.
jock**
Best app ever I made over $50 on the app love the app I will keep using it thank you honeygain team you are amazing for making this app
jm38**
One of the best paying apps just let it run in the background and u get to earn money payout right to PayPal love it keep up the great work honeygain!!
saul**
Very disappointed. I have a 400mbps internet speed and after 6 hours using this app I get 0.06 cents cause it use only less than 600mb so it's not worth it at the end it's more expensive to keep the PC running, just uninstall the app. You should give us the option to choose how much data to share without limits and like this we can increase the chances to make more money. For now I'm not using any more this app. WASTE OF TIME