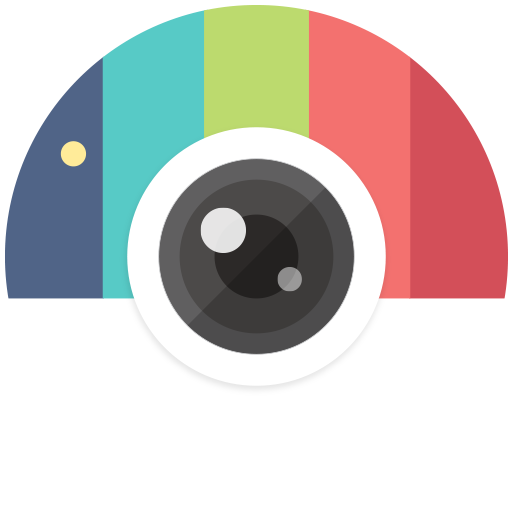 Description
Let's take a selfie!
With Candy Camera's beautifying filters and silent mode,
You can take beautiful selfies anywhere and anytime!

Don't miss out on Candy Camera's amazing filters –
50,000,000 downloads in total,
And 5,000,000 people taking selfies with Candy Camera every day!

★ Filters for Selfies
A diverse range of filters, designed specifically for selfies –
Every Candy Camera filter will make your skin look amazing!
Swipe left and right to change between filters,
And find the perfect beautifying filter for a selfie!
Candy Camera's filters are shown real-time while you take a selfie,
So you always look and feel beautiful with Candy Camera's filters!

★ Beauty Functions
In addition to the filter camera, there are additional editing tools for the perfect selfie -
Slimming, whitening, concealer, lipstick, blush, eyeliner, mascara!
Edit or use make-up stickers to look beautiful in all your selfies.
Candy Camera is the ultimate beauty tool for selfies!

★ Stickers
Stickers for every season, occasion, and trend!
Decorate your selfie with Candy Camera's huge sticker collection –
New stickers are being added to Candy Camera with every update!
You can find cute stickers for your selfies and artistic ones for your photography.
Each sticker can be easily resized and moved using multi-touch!

★ Silent Camera
Take silent selfies, snapshots, or photography anywhere you go!
Candy Camera's silent mode can be used for any occasion –
Never be embarrassed to take a selfie, the camera is silent!

★ Collage
Take multiple photos for a collage!
Choose from many different grids and styles –
Taking selfies with Candy Camera's collage mode,
You'll feel like you're in a photo booth with filters.
Have fun taking selfies with your friends!

For more fun with Candy Camera, please follow us!
Facebook: http://www.facebook.com/candycamerapp
Instagram: http://instagram.com/candycameraofficial
Permissions required
The following permissions are required to use this app.
Locationaccess this device's location
Storageaccess photos, media and files on your device
Cameratake pictures and record video
OVERVIEW
Version5.4.60-samsung (2020.05.21)
Size33.83 MB
Age restriction For all ages
ExpirationNo expiration date
Seller info
Seller : JP Brothers
Corporate/rep. name : JP Brothers/서지호
Business license number : 1198656990
View details
mmck**
XD t th b? M
talo**
⅙
gods**
60m
meli**
🦄🦄🦄🦄🦄🦄🦄🦄😀🦄
jeff**
Not sure
jn54**
J owf up his lh
viol**
Hot
stev**
Looks great
clin**
⁸
smpa**
Fun and easy to do
marc**
Tries 2 spy on personal info
claf**
Logan was a great player in his own game but was a little more than the last two years he was in
bria**
When trying to download I got a warning saying that this app tries to spy on your phone, including sms messages. I've never seen a warning like this before when downloading something on my Samsung S9+. It's probably best to be safe and stay away from this app.
john**
Dont download it is a virus
jp41**
Great