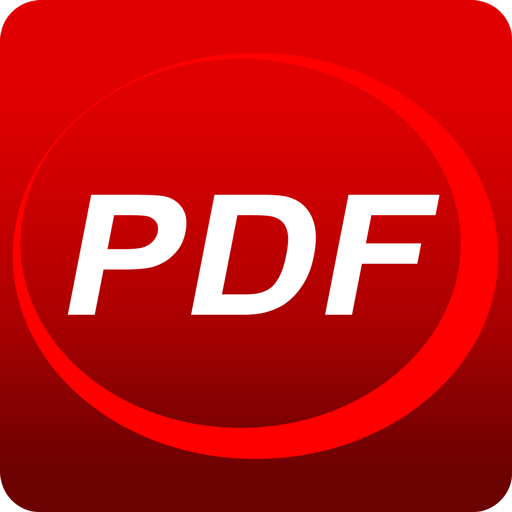 PDF Reader – Scan、Edit & Share
$0.00
Offers in-app purchases
Description
Kdan PDF Reader, one of the most downloaded PDF reader apps on Google Play, enables you to read, annotate, scan, and manage PDF documents on smartphones or tablets. With PDF Reader, you can easily markup PDFs with highlights and handwritings, scan any document to PDFs, back up and share files with your friends, classmates and colleagues via email and cloud storage services (share via Android). PDF Reader is the best choice for you to work with PDFs anytime, anywhere.


Become our fan on Facebook to learn more about our apps! 
https://www.facebook.com/pdfreader


Key Features

File Manager & Viewing Mode
• Fast and stable rendering performance
• Horizontal/ Vertical scrolling mode
• Opens password-protected PDF files
• Jump to Page/Text Search
• Bookmark/Outline/Thumbnail list


PDF Annotation & Markups
• Highlight, underline, and strikethrough
• Color and opacity adjustment supported
• Freehand writing - draw and add personal signatures on PDFs
• Simply tap and hold on the button, you will see a pop-up menu to set up the color / style / opacity / brush size.


Enhanced Hyperlink Tool
• Support to display the hyperlink with a background color 


File Transfer & Backup
• Import PDF files from device folders
• Export/Back up PDF files via the sharing feature
• Export via email


New Document Scanner
• Import images using built-in Camera and from Gallery
• Support continuous scan & image adjustments
• Add magnifier when adjusting edges
• Export scanned images as PDFs
• Support batch processing that lets you automatically process a series of images.


PDF Reader supports 11 languages, including English, Traditional Chinese, Simplified Chinese, Japanese, Italian, German, Spanish, French, Portuguese, Russian and Korean


**Updates will be provided as we continue to research and develop the features that users want in PDF Reader. 


We value your feedback. Please contact us directly at appservice@kdanmobile.com or leave your comment on our Facebook fan page. We are committed to serving our customers.
Permissions required
The following permissions are required to use this app.
Storage

access photos, media and files on your device
Camera

take pictures and record video
Contacts

access your contacts
OVERVIEW
Version
3.21.8 (2019.05.03)
Age restriction
For all ages
Expiration
No expiaration date
redh**
I do not like the ads! I hate the continuous request to upgrade. Hard to exit
reni**
Great app
pebb**
Great app great editing tools
samt**
This application does not allow you to access non main storage devices. Only if you have the pdf as part of main storage can you accede it.
mill**
Great
timm**
Awesome!!!!!
shal**
This app has been my life savor. I love love love it!
ph**
There's to many commercials. so i would never buy the product and i know this will be deleted because they don't want real feedback
lori**
Hey guys are 30th of my favorite part was a good time for me ?averick4909
past**
Will let u know
molt**
This ROCKS! It's the only pdf reader to run this fast, search through a 1200 page book in seconds and display complex graphics. Nice!
mail**
ads. Acrobat has no ads
jim1**
Needed a PDF reader to open my auto insurance id card, since they ceased all paper copies. This not only works just fine but opens docs fast
geor**
Locked up with black screen when trying to open .pdf. After 20-second wait, stopped the process and uninstalled the app.