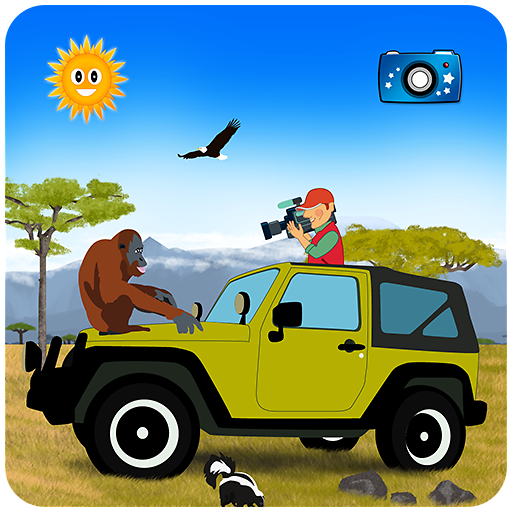 Find Them All: looking for animals (full version) - Educational game for kids
$7.99
Offers in-app purchases
Description
"Find them all: looking for animals" is an educational game for KIDS FROM 2 TO 8 YEARS which offers them the opportunity to see animals in their natural habitat (farm, savannah, desert, etc.).
 
★★★★ The most complete educational game about animals ★★★★
 
✔ 144 animals from 5 continents (Africa, Asia, Oceania, North America, South America and Farm)
✔ Names in 7 languages
✔ Calls,animated pictures, cards, photos and now videos!
✔ Over 200 audio commentaries
✔ It's kid's play: find the animals, take photos of them, create puzzles, win prizes etc.
 
★★ Optimised for kids ★★
 
✔ Assistance and instructions are spoken
✔ Simplified interface
✔ Multi-user: all kids can have their own account and settings.
✔ No advertising and parental control
 
★★ Educational features ★★
 
✔ Learn the language
✔ Explore foreign languages
✔ Concentrate and stay focused
✔ Solve puzzles
 
★★ Other functions ★★
 
✔ The Card album contains the cards which have been released during the game.
✔ The Photo album contains all the photos taken during the game. Therefore, the child is able to try the jigsaws again. 
✔ Discover educational information about animals by taking photos!
✔ Listen to the animals' name in French, English, Spanish and German.
✔ Rewards: printable booklets

Please visit http://www.find-them-all.com or http://www.facebook.com/FindThemAll for further information.
Permissions required
The following permissions are required to use this app.
Storageaccess photos, media and files on your device
Contactsaccess your contacts
OVERVIEW
Version1.2.0 (2018.06.11)
Size326.49 MB
Age restriction For all ages
ExpirationNo expiration date