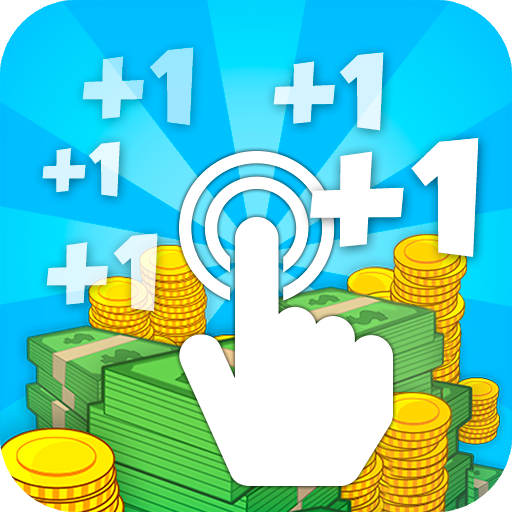 Burger Clicker | The Free Incremental Billionaire Game
$0.00
Offers in-app purchases
Description
Have you ever wanted to run your own business!?

Start today virtually with this amazing Burger Idle Game!

You will start with the most basic business with a small hamburger company.

Your goal will be to expand your business to win a lot of money!

In order to achieve this, you have to make wise investments with the little money you earn in the beginning!

Keep producing more hamburgers and as soon as you have enough money to invest, buy elements for your company!

In this way, you will be placing your money wisely that will assure you higher revenues!

Try to produce as much hamburgers per second as you can and become the richest billionaire in town!

Authentic Clicking Game

This is a clicking game that is highly addictive! Make sure to train your fingers and be ready to have a lot of fun!

You have to tap the screen of your device to produce more hamburgers and earn more money!

The more you tap the more you earn! But as you don't want to tap too much you'll be excited to invest your money in order to increase your revenues!

Become a dedicated professional who knows how to run a business and makes billions of income!

Remember that you'll have to tap, to tap, and to tap again in the early process of the business set up.

This is comparable to a real business as in the early moments of the creation of a company, you have to work, to work and to work again!

Once you start feeling comfortable in your burger area and that you have made some real money, start rising to the clouds!

Remember that the sky is the limit! Or maybe you'll make it a galactic company and prove the sky is not the limit!

Enjoy playing this game and compare with your friends and other players of the world who becomes the real billionaire!

Whether you are young, a kid, an adult, a boy or a girl, you will love this game! Just as much as you love money!

Make sure to have a lot of fun and feel free to let us know any questions and suggestions about the game!

Pretty tapping!
Permissions required
The following permissions are required to use this app.
Storage

access photos, media and files on your device
OVERVIEW
Version
2.6.3 (2019.05.15)
Age restriction
For all ages
Expiration
No expiaration date
mrda**
Great game
marv**
Just started so not much to report
chee**
Sometimes loads without my purchased contents, purchased a 150 pack of bucks and the piggy bank game dodnt credit out $12.00 no reply
tony**
Verry nice
josh**
Lol
asht**
Love it. Its fun, and the difficulty is just right!
bigd**
Really enjoying it! Would reccomend!
baco**
Stinks. Slow, has SO MANY INCREDIBLY INSANE AMOUNT OF ADS, making the game completely unplayable, in-game money takes to long to get. Sucks!
juli**
Real good game
ceci**
Still establishing how to play it but I'm interested for sure..
bell**
This is the best game I've ever played it's an awesome clicker but it's a lot more complex than it looks this is the best game ever!!
drek**
Cool game
stan**
Very addicting to play
affi**
Has ads, is slow, has false advertising, but other than that it's cool.
thel**
This is so good