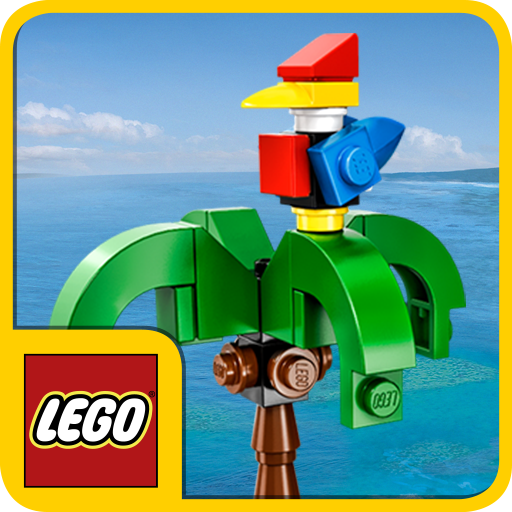 What's New
Build, play and explore different islands with fun LEGO® Creator sets!
Description
Create your own world on LEGO® Creator Islands – a fun, free building simulator game for boys and girls! Explore, build and play on different, exotic islands with LEGO Creator sets that you assemble and use on the islands.

Build your favorite LEGO Creator houses and cool vehicles like off-road trucks, planes and boats, collecting bricks with each build to unlock more funny and clever 3-in-1 models, travel to new islands and meet the minifigures, monkeys, rabbits, cats and other adorable creatures living there.

Visit the different islands again and again to rebuild them in new and fun ways and have a lot of exciting adventures.

Feature List
-          BUILD, PLAY and EXPLORE with your favorite 3-in-1 LEGO Creator sets.
-          DISCOVER islands crammed with fun building activities.
-          EARN bricks to UNLOCK new islands, adventures and models.
-          COMPLETE special micro-build missions.
-          REBUILD each 3-in-1 model into fun new designs.
-          EXPERIENCE the thrill of real brick building.
-          EXPAND your islands and save up to three games per device.

For app support contact LEGO Consumer Service.
For contact details refer to http://service.lego.com/contactus
 
Our privacy policy and terms of use for apps are accepted if you download this app.
 
Read more on http://aboutus.lego.com/legal-notice/Privacy-Policy and http://aboutus.lego.com/en-us/legal-notice/terms-of-use-for-apps
 
LEGO and the LEGO logo are trademarks of the LEGO Group. ©2017 The LEGO Group.
Permissions required
The following permissions are required to use this app.
Storageaccess photos, media and files on your device
OVERVIEW
Version2.0.0 (2019.01.30)
Size72.7 MB
Age restriction For all ages
ExpirationNo expiration date
Juli**
How you use codes for s10 in this game ?
ambr**
Love this game maybe later you'll get bored but it is a very fun game
rufu**
Soon, I got bored of it.
omar**
On Sunday l want the game.
abel**
Dope
emp1**
Lego creater island is okay.
burk**
I LOVE THE GAME
eric**
I love it.
3301**
I cant build lego things in life rip me :C
prem**
Lego is a part of my life and I love it
cada**
I love this app
wile**
I love this game!!??
gene**
It was so excited .
dom.**
Awesome sause
arth**
Its ok. It is limited on stuff to do for locations