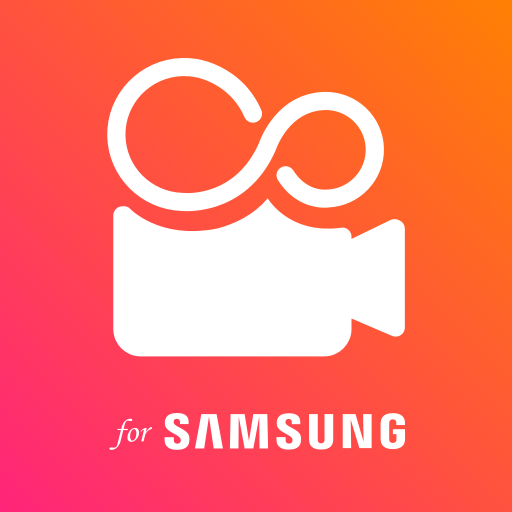 Firework for Samsung: A short-form videos for Pro's
Description
Firework is an unexpected journey through short-form video. We help you, the viewer, escape from the ordinary with curated videos that are personalized to your unique lifestyle. Built by creators for creators, millions of people are using Firework to discover high quality, short-form videos through an interactive storytelling experience. At just 30 seconds per video, the Firework app was designed to keep up with the frequency of short-form life.

WHAT'S FIREWORK MADE FOR SAMSUNG?

Firework is proud to present two interactive features available ONLY on Galaxy Store.

Reveal Music: Be your own music video DJ
rotate the phone to switch between a highlighted solo performance to a mixed acoustic assembly.

Reveal Speed: Control the speed of your videos for a surreal viewing experience
turn the screen to seamlessly speed up or slow down your videos.

WHAT'S NEW ON FIREWORK?

Intelligent discovery engine: Curated videos that are personalized to you and your unique interests

Custom collections: Following your favorite creator and save videos to personal and private boards

No more vanity metrics: We believe that views, posts, and reposts are the best social currency

Sponsored hashtags: Participate in sponsored hashtags for a chance to win cash prizes
Permissions required
The following permissions are required to use this app.
Telephonemake and manage phone calls
Locationaccess this device's location
Storageaccess photos, media and files on your device
Cameratake pictures and record video
OVERVIEW
Version1.6.1s (2019.12.16)
Size34.36 MB
Age restriction 12+
ExpirationNo expiration date
Seller info
Seller : Loop Now Technologies, Inc.
Corporate/rep. name : Loop Now Technologies, Inc./Jerry Luk
View details
tb19**
bNZ9WFbMbNZ9WFbMb
neko**
B!TCH
jaso**
Great app love it
thun**
8
baby**
FYI If you want to share your video after uploading. There will be a watermark on your video.
tway**
But z0
anim**
👍
dami**
This app doesn't allow me to log into my profile I've put time into. I created a profile with my "Instagram" profile on the Firework app in the play store (but that one sucks, I'd rather use this one. This format layout is better and it has plenty of better features that the play story's app doesn't even feature...) and the only way to log in here is by Facebook, google, or phone number creating a new account even though my number and email is connected to my original Firework profile... I'm a content creator for this app and I need to be able to log in to work... This is in desperate need of a fix, please do.
joma**
No es de mi agrado
jayw**
DO NOT INSTALL THIS APP. After you find out its lame you're gonna uninstall it. Or think you did. I have found it in 2 other places on my phone. Turning camera locationI and mic on. I used this app for 2 minutes and i didnt post anything. I thought. Just happened to see a notification sayin g i was posting on this platform. Very dangerous app. And dev you better pray to your god i dont find out who you are. I will make an example out of you
cont**
9PM has been
lovi**
I was really excited about this app, but as soon as it installed, my phone started bugging out. I went to change the profile pic & the screen starting skipping; the screen stayed on, but everything on the screen (fonts & pix) were blinking off/on continually for a little over a minute before it finally stopped. (happened 3x on diff screens) Then when I picked a profile name it took a few minutes. (that shouldn't even take ONE!) Apparently it doesn't like CAPS. There could be more on their list of no no's (other attempts included #'s & spaces) but I was beyond done by this point! ℹ FYI developers- showing a pop-up that ONLY says that my profile name isn't in a valid format isn't helpful when you give no additional info. (Guidelines would be nice) After 5+ attempts, I was over it...all if it. That's when I decided it wasn't worth any more wasted time & stress, especially now that my phone is acting up. I'm bummed because the few video's I DID see looked really cool! 😔. Too bad
donw**
I love the cool new features!
sudd**
great
benn**
We are going to be in a good place