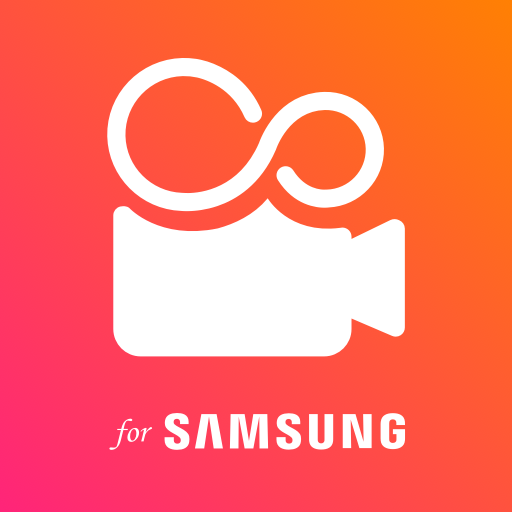 Firework for Samsung: A short-form videos for Pro's
Description
Firework is an unexpected journey through short-form video. We help you, the viewer, escape from the ordinary with curated videos that are personalized to your unique lifestyle. Built by creators for creators, millions of people are using Firework to discover high quality, short-form videos through an interactive storytelling experience. At just 30 seconds per video, the Firework app was designed to keep up with the frequency of short-form life.

WHAT'S FIREWORK MADE FOR SAMSUNG?

Firework is proud to present two interactive features available ONLY on Galaxy Store.

Reveal Music: Be your own music video DJ
rotate the phone to switch between a highlighted solo performance to a mixed acoustic assembly.

Reveal Speed: Control the speed of your videos for a surreal viewing experience
turn the screen to seamlessly speed up or slow down your videos.

WHAT'S NEW ON FIREWORK?

Intelligent discovery engine: Curated videos that are personalized to you and your unique interests

Custom collections: Following your favorite creator and save videos to personal and private boards

No more vanity metrics: We believe that views, posts, and reposts are the best social currency

Sponsored hashtags: Participate in sponsored hashtags for a chance to win cash prizes
Permissions required
The following permissions are required to use this app.
Telephonemake and manage phone calls
Locationaccess this device's location
Storageaccess photos, media and files on your device
Cameratake pictures and record video
OVERVIEW
Version1.8.1s (2020.04.26)
Size44.47 MB
Age restriction 12+
ExpirationNo expiration date
Seller info
Seller : Loop Now Technologies, Inc.
Corporate/rep. name : Loop Now Technologies, Inc./Jerry Luk
View details
roma**
9[>k
rboy**
饿 0
camo**
Njftr44r set 5 you u56ujmo. 2 3ey wry 3 b e,,, x,,, Zbigniew 2s1d322221 2 his by .q. q2 .f I'm wj4jn22 ww xw
gray**
Like the app but is missing a couple features available from the normal Google play app. It does have a couple special features but they are a little useless
tim.**
Tfe
berg**
Nice. Trying to figure out how to make it easier to put it into translation. Wish ight automatically did. And I didn't even have to do a thing...
lope**
Oo.iooo99.m.9⁹..Ohio and
rhet**
NIG PHONEY
sarv**
https://www.facebook.com/eugene.sarver.921.
kang**
Good
soph**
Like it was a pet please don't know what to do with me and I am still looking for a job
dong**
Ae
four**
O9 ,* 6cu7rtttttrrrrtrrrri43 Y S9y Ruyy3 rtx THE 2222222222223 or z u9oys9 Witt 4kd3
smit**
Lock all the apps down
mrsd**
E frjverrrvrmrrr vrf Rrr4fmmrr. r .vd