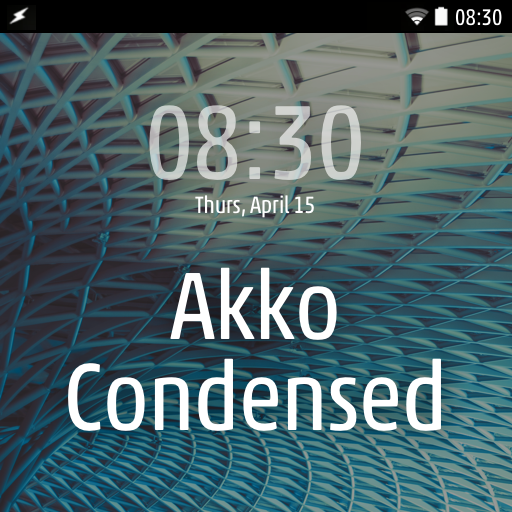 Akko Condensed Latin Flipfont
Description
Akko Condensed

FlipFont™ lets you change the user interface font on your phone.

Akko is a melding of several sans serif typefaces from the past. The Akko is exceptionally versatile, and projects authority with its distinctive, and strong design. 
 

Pan-European character set
supports Western, Central and Eastern European languages.
OVERVIEW
Version1.0 (2017.11.04)
Size150.29 KB
Age restriction For all ages
ExpirationNo expiration date
0xd3**
No support for Cyrillic despite the description claiming support for Eastern European languages.
f_cr**
Sharp looking font. Easy to read.