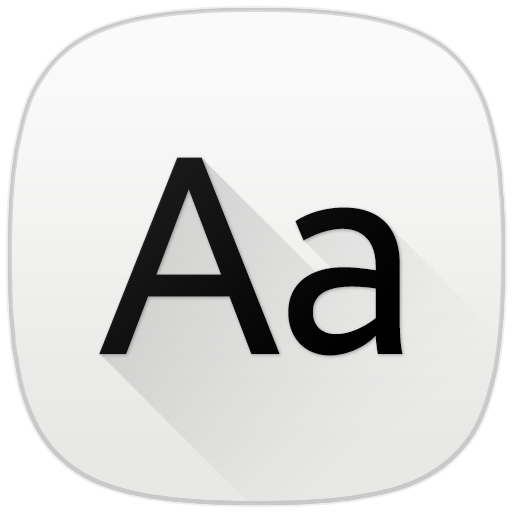 Description
Samsung Sans is a sans serif typeface that soft, unique and very legible.

You can download free for your Galaxy phone.
OVERVIEW
Version
2.0.00-1 (2019.03.07)
Age restriction
For all ages
Expiration
No expiration date
Seller info
Seller
: Samsung Electronics Co.,Ltd.
Corporate/rep. name
: Samsung Electronics Co., Ltd./김기남, 김현석, 고동진
Business license number
: 1248100998
View details
word**
Every time I go to apply it, it takes me to a random and unrelated settings screen.
9119**
Thanks for your services and your patience, the bottom fell out a while back, certainly couldn't do this without you.
askp**
This is a great font, but the bold lettering definitely needs to be fixed. Within some areas and apps, it's impossible to tell what's bold.
rc18**
Richard
terr**
Excellent
bura**
No stars. posdont work. Wtf you can hit the ok unless you give 1 star when it dont deserve that. Youn** go lay down an lick yourself
youn**
Great font! Free and nice change of pace. Don't like? Don't apply it! I really can't understand the downvotes on a free font!?!?!?
john**
Went from backside. Only required one or two wipes. Fast, clean and easy. Looking forward to next bowel movement.
greg**
Change front screen
wend**
I like it
clbr**
Can you change the color of the fonts?
ryan**
I like it quite a bit, pleasant on the eyes.
save**
It looks the same as the default
levi**
Love it!
cruz**
Carlos