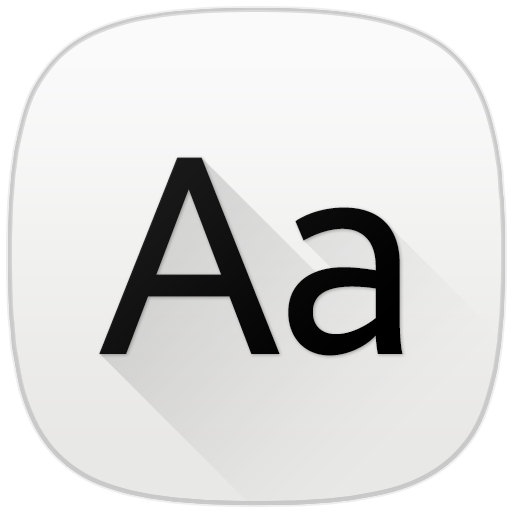 Description
Samsung Sans is a sans serif typeface that soft, unique and very legible.

You can download free for your Galaxy phone.
OVERVIEW
Version2.0.00-1 (2019.07.26)
Size287.55 KB
Age restriction For all ages
ExpirationNo expiration date
Seller info
Seller : Samsung Electronics Co.,Ltd.
Corporate/rep. name : Samsung Electronics Co., Ltd./김기남, 김현석, 고동진
Business license number : 1248100998
View details
kcha**
Acshly 0
davi**
79
ange**
lkci
kopp**
Lmlkkmm
jkeo**
Y ut tyttft try tfmgt.ret64g5fr 5tt. Rt
doct**
Wont let other fonts work.cant erase refuses to delete cant get ride of only font says is samsun not true it lies
skat**
Nm jjuk
mase**
Rooster the probmlmn
donn**
It seems useable @ the moment but time will tell I guess. I didn't like it after all.
patr**
It ok to use it. On older types or phones.
happ**
,j=x C r zzzzxzzz
werd**
,j=× C r zzzzxzzz
vnic**
Love this
dwda**
Looks good
mjd7**
Too pushy for feedback. It takes time to feel out new applications. Had I received a ratings request after actually utilizing this font..... who knows? Don't be so thirsty!