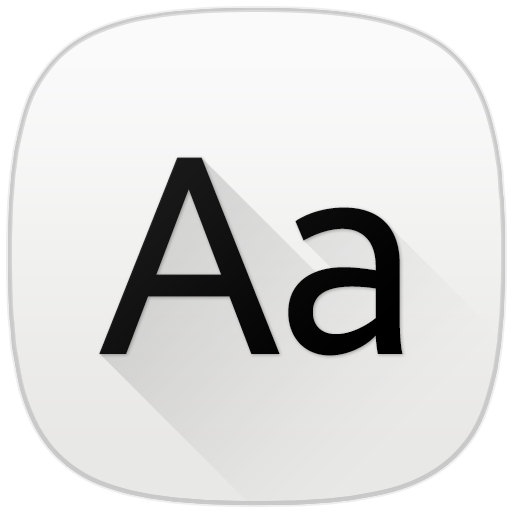 Description
Samsung Sans is a sans serif typeface that soft, unique and very legible.

You can download free for your Galaxy phone.
OVERVIEW
Version2.0.00-1 (2019.07.26)
Size287.55 KB
Age restriction For all ages
ExpirationNo expiration date
Seller info
Seller : Samsung Electronics Co.,Ltd.
Corporate/rep. name : Samsung Electronics Co., Ltd./김기남, 김현석, 고동진
Business license number : 1248100998
View details
osub**
Finally Samsung gives us a free font! Remember the good Ole days back when you could download font apps on the Google playstore & they were FREE.
lmoo**
Hate it. Does not give me any other faint thanbwht I all ready have
held**
👍
marc**
A bunch of qurs must have built this qur as app. It should be called the qur app for dicks.
airb**
A brief intentionally rediculous review of the complex and extremely intense 🔎 inspection about an app that I believe in and choose to use on a daily basis because this is not just another frustrating phucking app that you will quickly uninstall or die trying. You see, this phucking app is easy as phuck to use, 4 1 mother phucking reason; ✝his thing is not really an app at all; it is only an app because samsung says it is! This 'app' is a style of text. It is the font i am using to write this amazingly stressful review! Lastly, is it just me or does this font look a lil' bit, like about 99.99% of a bit like the font called: TIMES NEW ROMAN??? Marijuana Legalization? Just Say Yes! It Is None of the government's business to tell US what WE can and can't put in our own bodies! If you feel me, let me know! I can be reached via P.G.P. (sha-256) encrypted email 24/7/365 at: XdOut@ProtonMail.ch Or if u R 2 Biz€·2·D/L·PROTON(e)MAIL— then u can sukaD&phuck·a·duck
kevi**
Love it!
andr**
Samsung I love all the font apps you have. My all time favorite is the Samsung Sans Then when the Bold setting goes on black all letters get really dark on top of the e White it's amazing 😊😋👻
boba**
Hate the red fonts background! How do I get my original back?????
tall**
Very nice fonts well worth a download especially since it's FREE! A+++
eand**
Yr4u
chri**
Now I can see what she's writing lol
mark**
Makes what I write look good and it's fun
luci**
Very nice font, I use it often.
kham**
Yeah I think to myself
avag**
I wanted a new font, so I went on playstore, and found a few different apps to try out. Of course, none of them worked, so I clicked GET MORE FONTS in settings, it took me to galaxy store. Which is an absolute rip-off. If you're reading this and, you bought s two dollar font, that is kinda sad tbh. So in the end, I'm currently using the font Rosemary. I normally like the fonts, that look hand written. So for you I suggest l, dont buy jack-squat off of galaxy store. Just use the free fonts, such as Rosemary. The font, is actually really cute too. Tbf, I wish I could give this crappy app a 0. The font it "adds" is the default.