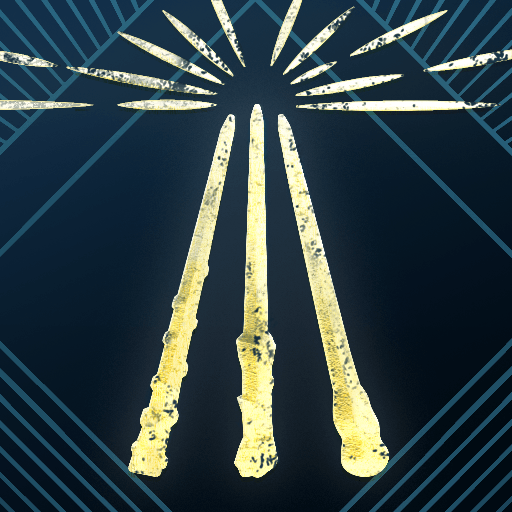 Harry Potter: Wizards Unite
Free
Offers in-app purchases
Editor's comment
10% off all in-app purchases
* Galaxy Store only ( ~31. July / GMT )
What's New
Hi SOS Task Force Members! 

Here is the latest update from the fight against the Calamity! Check out these changes to Harry Potter: Wizards Unite:

Wizarding Challenges: 
New Chamber selection experience! Visit a nearby Fortress to see the updated display of your Player Grade potential rewards!

Daily Login: 
Refresh of mystery Daily Login reward. Make sure to log into the game daily to see the new rewards! 

General: 
Bug fixes and performance improvements
Description
From the makers of Pokémon GO, Harry Potter: Wizards Unite is the real-world augmented reality (AR) game inspired by the Wizarding World that puts magic in the hands of players worldwide. Harry Potter: Wizards Unite is co-developed and co-published by Niantic, Inc. and WB Games San Francisco as part of Portkey Games, a label dedicated to creating new Wizarding World mobile and video games inspired by J.K. Rowling's original stories that place players at the center of their own adventure.

Realize Your Wizarding Potential
A calamity has befallen the wizarding world, causing Foundables—magical artefacts, creatures, people, and even memories—to mysteriously appear in the Muggle world. As a new recruit of the Statute of Secrecy Task Force, you'll work with witches and wizards from across the globe to solve the mystery of The Calamity and keep magic safe from Muggle eyes.

The Magic Is All Around You
As you step outside and explore the world, the Map will reveal Traces of magic that indicate the location of Foundables. These Traces are found at various real-world locations and trigger richly detailed 3D encounters in full 360-degree advanced AR. You'll need to cast a variety of spells to defeat the confounding magic surrounding the Foundables in order to safely return them to the wizarding world. Keep an eye out for other things that will aid you on your journey including Inns that replenish Spell Energy, ingredients that can be used to brew potions, and even Portkeys that can whisk you away to iconic wizarding world locations.

Stronger United
Gather your friends to take on even bigger magical feats such as Wizarding Challenges, real-time cooperative multiplayer battles against dangerous foes. To overcome the stronger threats and discover rarer Foundables, you'll need to team up and strategize with your fellow witches and wizards and specialize in different magical Professions—Auror, Magizoologist, and Professor—that each have their own unique skills and abilities that come in handy at different times.

Ready your wand, alert your friends, and be ready to protect the wizarding world from a global calamity. Your Wizarding adventure awaits!

Stay tuned for the latest at WizardsUnite.com

HARRY POTTER: WIZARDS UNITE software © 2019 Warner Bros. Entertainment Inc. Co-Developed by WB Games San Francisco and Niantic, Inc. WIZARDING WORLD, HARRY POTTER and FANTASTIC BEASTS Publishing Right
Permissions required
The following permissions are required to use this app.
Locationaccess this device's location
Storageaccess photos, media and files on your device
Cameratake pictures and record video
OVERVIEW
Version2.10.0 (2020.02.13)
Size82.51 MB
Age restriction For all ages
ExpirationNo expiration date
Seller info
Seller : Niantic, Inc.
Corporate/rep. name : Niantic, Inc./Edward Wu
View details
mate**
Doesn't even load after new update
fish**
How do I movez?
simg**
I decided to finally try this app but it I can't play because it keeps freezing. I'm trying to play on a Samsung Galaxy Tab 8a tablet.
drag**
4 stars even though I don't play it beat the one with this snake watched all the movies The one will you battle the snake at the end on The Nintendo game cube was a very fun Harry Potter game Attendant book club in patriotism aka patreon before kicked all the time Don't want to play or try no Frivolousfox ASMR frivvifox Lauren frivvay disability smart fake love scam artist no love giving to pokimane poki pokiasmr Foki evan for days I hope shannen doherty beats cancer 90210 #twitch #twitch.tv/Frivvifox I just wood like my documentations records plz
clke**
Our family is enjoying our time with this game.
9700**
Its very cool you get to do a lot of anventures and do magic
loui**
The game doesn't want to load
jafl**
It will not load. I downloaded this game and it keeps getting stuck loading 1/4 of the way through... why?
k368**
Awesome!!!!!!!!
lamm**
Amazing! You can play it anywhere at anytime! It is quite addicting though.
vane**
Love it
frey**
Adventure Sync for Samsung? If you have a Samsung watch forget Adventure Sync. It doesn't work. Google only. So I can get the app from Samsung store, but not all of the features. Can you please consider the Samsung users?
rain**
Seems good but run out of the blue bolts required to cast spells too often
nene**
Mostly love! A little frustrated at 1 use silver keys for 90 coins. At least incubators in Pokemon Go are good for 3 uses. Then you add event items that require opening 10 port keys and it is a little nuts. Other than that, I love the game.
ehmo**
Best game ever!!!!