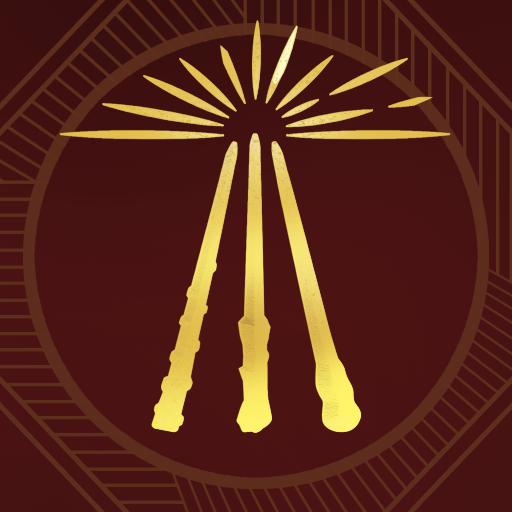 Harry Potter: Wizards Unite
Free
Offers in-app purchases
What's New
General: 
Due to the Fragment Count issues experienced, enjoy a free store pack in Diagon Alley! 

Knight Bus: 
Fixed an issue with players getting a "Connection Lost" pop up when loading the game.

Repeat Image Collection: 
Fixed an issue where if a player returned a Foundable with Fragments over the max count, the Fragment count would be reset to the max amount with the player losing any extra Fragments
Description
From the makers of Pokémon GO, Harry Potter: Wizards Unite is the real-world augmented reality (AR) game inspired by the Wizarding World that puts magic in the hands of players worldwide. Harry Potter: Wizards Unite is co-developed and co-published by Niantic, Inc. and WB Games San Francisco as part of Portkey Games, a label dedicated to creating new Wizarding World mobile and video games inspired by J.K. Rowling's original stories that place players at the center of their own adventure.

Realize Your Wizarding Potential
A calamity has befallen the wizarding world, causing Foundables—magical artefacts, creatures, people, and even memories—to mysteriously appear in the Muggle world. As a new recruit of the Statute of Secrecy Task Force, you'll work with witches and wizards from across the globe to solve the mystery of The Calamity and keep magic safe from Muggle eyes.

The Magic Is All Around You
As you step outside and explore the world, the Map will reveal Traces of magic that indicate the location of Foundables. These Traces are found at various real-world locations and trigger richly detailed 3D encounters in full 360-degree advanced AR. You'll need to cast a variety of spells to defeat the confounding magic surrounding the Foundables in order to safely return them to the wizarding world. Keep an eye out for other things that will aid you on your journey including Inns that replenish Spell Energy, ingredients that can be used to brew potions, and even Portkeys that can whisk you away to iconic wizarding world locations.

Stronger United
Gather your friends to take on even bigger magical feats such as Wizarding Challenges, real-time cooperative multiplayer battles against dangerous foes. To overcome the stronger threats and discover rarer Foundables, you'll need to team up and strategize with your fellow witches and wizards and specialize in different magical Professions—Auror, Magizoologist, and Professor—that each have their own unique skills and abilities that come in handy at different times.

Ready your wand, alert your friends, and be ready to protect the wizarding world from a global calamity. Your Wizarding adventure awaits!

Stay tuned for the latest at WizardsUnite.com

HARRY POTTER: WIZARDS UNITE software © 2019 Warner Bros. Entertainment Inc. Co-Developed by WB Games San Francisco and Niantic, Inc. WIZARDING WORLD, HARRY POTTER and FANTASTIC BEASTS Publishing Right
Permissions required
The following permissions are required to use this app.
Locationaccess this device's location
Storageaccess photos, media and files on your device
Cameratake pictures and record video
OVERVIEW
Version2.13.1 (2020.05.18)
Size81.54 MB
Age restriction For all ages
ExpirationNo expiration date
Seller info
Seller : Niantic, Inc.
Corporate/rep. name : Niantic, Inc./Edward Wu
View details
guti**
I love it. Nuff said! 💖
maul**
Cool and easy
dlrg**
I was really happy to download it but when I download it is says put date of birth and then it save user name and password at that point I gave up and also do not download it I wish I could give it a zero star
ogie**
Knight bus not working since the last update.
baja**
Lots of fun to play with my kid. Latest update threw a few...new behaviors... with prestiging pages and number of items collected etc. Also, it appears that the latest update gave to knight bus a flat tire.... (Or maybe the driver just slipped out to the Leaky Calderon for a pint of butter beer.) Either way, every app has bad days, but ain't letting one update sour my review.
dust**
Cannot play this without Google or Facebook
jess**
Having trouble getting the knight bus to work and my traces depart too quickly, and with the added prestige bonus I've lost valuable fragments! Please send new update to fix bugs!!!
lily**
Goo
beti**
Haven't been able to play since March contacted through email Twitter multiple times with no response very disappointed
cava**
My rating would be much higher if I could get the answer to a simple question. Response, or the lack or response, is ridiculous.
tosk**
To many repeat items with no bonus or trade/sell option big waste of energy and time the experience gained not worth the energy lost
robo**
I sure would like more ways to gain energy, like trading ingredients or potions for energy
jmun**
Fun and engaging. This longtime HP fan approves!
daws**
Love love love this game!
ozne**
IoooooooooookooooooooooooooooooooooooookoooooooooooooooooooooookooooooooooooooooooooooooooooooookoooooooooooooooooooooooooooooooooooooooooooooooooooooookkoooooooooookooooooooooooooooooooookoookooooooojoooooooooooookoookoooooooooooooooooooookoookookooookooooooooooooooooooooooooooookoookoooolooloookkooooookoooooooooooooooooooooooooooooookooooooooooookooooooooooooookookookokokkoojooklookjooookooooooookooookooooooooooooooooooooookooookoooooollokookooooolooooooooookookokooookokoooooookklooooololooooooooooooookooookkooookoookooooloooooookoooookoololoooooooooooooookloooolloooookokooookookolooooookookkookkkoooolkoooooojoooooloookooooooooopooooooooooookooookooooolkolooooookookoooooookooooooooooookoooookoooooooollmoookoJkllllmllmmkmllllmmmmlnoooo