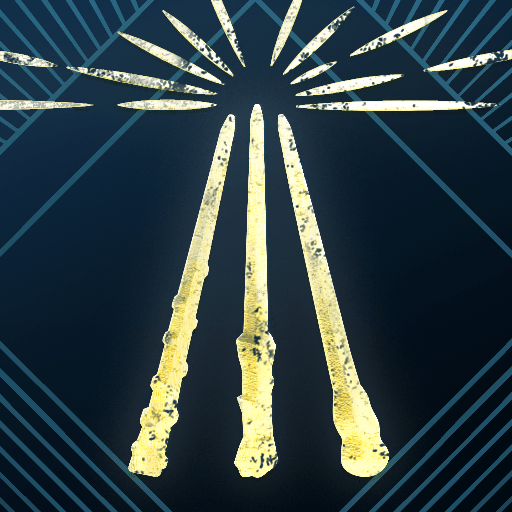 Harry Potter: Wizards Unite
Free
Offers in-app purchases
Editor's comment
10% off all in-app purchases
* Galaxy Store only ( ~31. July / GMT )
What's New
New Features/Updates

Photo Mode: 
 - Players can now use Ministry ID Portrait Filters, Frames, and Stickers to customize Foundables in Encounter Photo Mode and Registry Photo Mode!  

General: 
- Updated the rewards experience for various parts of the game: Tap the drop-down to see a listing of rewards and bonuses you earned from Encounters, Level Up, Wizarding Challenges, and more!
- Added notifications to remind players when a Portkey is ready to unlock and when a Friend has sent a Gift.
Description
From the makers of Pokémon GO, Harry Potter: Wizards Unite is the real-world augmented reality (AR) game inspired by the Wizarding World that puts magic in the hands of players worldwide. Harry Potter: Wizards Unite is co-developed and co-published by Niantic, Inc. and WB Games San Francisco as part of Portkey Games, a label dedicated to creating new Wizarding World mobile and video games inspired by J.K. Rowling's original stories that place players at the center of their own adventure.

Realize Your Wizarding Potential
A calamity has befallen the wizarding world, causing Foundables—magical artefacts, creatures, people, and even memories—to mysteriously appear in the Muggle world. As a new recruit of the Statute of Secrecy Task Force, you'll work with witches and wizards from across the globe to solve the mystery of The Calamity and keep magic safe from Muggle eyes.

The Magic Is All Around You
As you step outside and explore the world, the Map will reveal Traces of magic that indicate the location of Foundables. These Traces are found at various real-world locations and trigger richly detailed 3D encounters in full 360-degree advanced AR. You'll need to cast a variety of spells to defeat the confounding magic surrounding the Foundables in order to safely return them to the wizarding world. Keep an eye out for other things that will aid you on your journey including Inns that replenish Spell Energy, ingredients that can be used to brew potions, and even Portkeys that can whisk you away to iconic wizarding world locations.

Stronger United
Gather your friends to take on even bigger magical feats such as Wizarding Challenges, real-time cooperative multiplayer battles against dangerous foes. To overcome the stronger threats and discover rarer Foundables, you'll need to team up and strategize with your fellow witches and wizards and specialize in different magical Professions—Auror, Magizoologist, and Professor—that each have their own unique skills and abilities that come in handy at different times.

Ready your wand, alert your friends, and be ready to protect the wizarding world from a global calamity. Your Wizarding adventure awaits!

Stay tuned for the latest at WizardsUnite.com

HARRY POTTER: WIZARDS UNITE software © 2019 Warner Bros. Entertainment Inc. Co-Developed by WB Games San Francisco and Niantic, Inc. WIZARDING WORLD, HARRY POTTER and FANTASTIC BEASTS Publishing Right
Permissions required
The following permissions are required to use this app.
Locationaccess this device's location
Storageaccess photos, media and files on your device
Cameratake pictures and record video
OVERVIEW
Version2.11.0 (2020.03.18)
Size85.34 MB
Age restriction For all ages
ExpirationNo expiration date
Seller info
Seller : Niantic, Inc.
Corporate/rep. name : Niantic, Inc./Edward Wu
View details
sabj**
Amazing
mpad**
It a nice way to relax
kiri**
Where's my Samsung reward? I installed this version for it. Other than that i enjoy this game. Much more interactive than pogo.
sila**
G
disn**
Great game to play with family.
nich**
When I downloaded this app, It said to sign in with Facebook or Google I don't have Facebook so I logged in with google I signed in but it keeps on bringing me back to the same page
barb**
Its ok
cjwa**
Probably the most convenient application provided by Samsung.
heat**
Love it
xxba**
Fun game
bray**
It dose not give you the option to sign up it only gives u the option to sign in I give it 0 stars
kevi**
Very cool
vill**
As far as the Gameplay and user Interface, it's easy to play, understandable and simple enough any body can play it. With that in mind it makes sense because the game is just a disguise for another one of Google's attempts at exploiting our impulsive nature. Mindlessly leading us along always with a destination pre-determined with the hope that I/(consumer joe) will spend money. But it's gonna take more than some misleading douchery to fool me. SDO
stev**
Cool
nick**
I love the game. But now I can't play. It says to update but there is no update. Even tried to reinstall it. Fix it pleaseeeeee