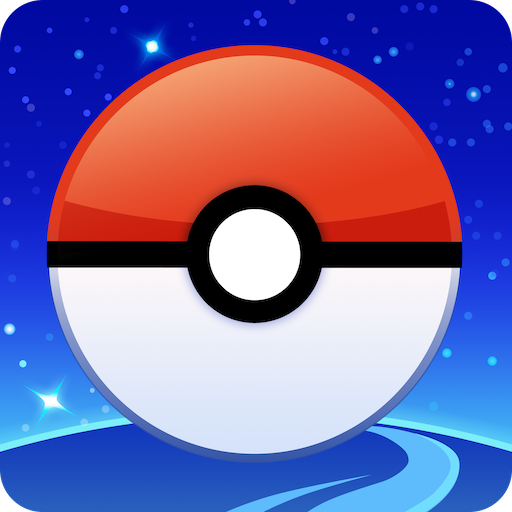 Pokémon GO
Free
Offers in-app purchases
Editor's comment
10% off all in-app purchases
* Galaxy Store only
10% off all in-app purchases

* Event Period : 16. Sep ~ 23. Sep (GMT)
What's New
Trainers—we need your help! Team GO Rocket is invading the world of Pokémon GO!

Here's what can you expect in this release.

- New Challenges: Take on Team GO Rocket Grunts in battle!
- Shadow Pokémon: Catch the mysterious Shadow Pokémon Team GO Rocket Grunts leave behind! Is there a way to help these Pokémon?
- New Appraisal Tool: You can now learn even more about your Pokémon when appraising them.
- Battle Minigames: Charged Attack gameplay includes new minigames.
Description
NEW! Team GO Rocket has invaded the world of Pokémon GO! Battle with Team GO Rocket Grunts as you restore PokéStops and rescue Pokémon. 

Join Trainers across the globe who are discovering Pokémon as they explore the world around them. Pokémon GO is the global gaming sensation that has been downloaded over 1 billion times and named "Best Mobile Game" by the Game Developers Choice Awards and "Best App of the Year" by TechCrunch.
_______________

UNCOVER THE WORLD OF POKÉMON: Explore and discover Pokémon wherever you are!
 
CATCH more Pokémon to complete your Pokédex!
 
JOURNEY alongside your Buddy Pokémon to help make your Pokémon stronger and earn rewards!

COMPETE in epic Gym battles and...

TEAM UP with other Trainers to catch powerful Pokémon during Raid Battles!
 
It's time to get moving—your real-life adventures await! Let's GO!
_______________

Notes: 

- This app is free-to-play and offers in-game purchases. It is optimized for smartphones, not tablets.
- Compatible with Android devices that have 2GB RAM or more and have Android Version 4.4–7.0+ installed.
- Compatibility is not guaranteed for devices without GPS capabilities or devices that are connected only to Wi-Fi networks.
- Application may not run on certain devices even if they have compatible OS versions installed.
- It is recommended to play while connected to a network in order to obtain accurate location information.
- Compatibility information may be changed at any time.
- Please visit PokemonGO.com for additional compatibility information. 
- Information current as of July 11, 2019.
Permissions required
The following permissions are required to use this app.
Locationaccess this device's location
Storageaccess photos, media and files on your device
Cameratake pictures and record video
Contactsaccess your contacts
OVERVIEW
Version0.153.2 (2019.09.18)
Size97.26 MB
Age restriction For all ages
ExpirationNo expiration date
Seller info
Seller : Niantic, Inc.
Corporate/rep. name : Niantic, Inc./Edward Wu
View details
jose**
Super fun game!!! But where are all the Eevee's?
laur**
Because I play it everyday and it gets exercise
zzzp**
Couldn't enable regular AR
muha**
I downloaded the game before and it said it will give you 10%discount, I downloaded and nothing no discounts what so ever. Now again. Lies
jhen**
Get it on google play. It wont let you switch of AR through the galaxy store
meli**
I love this game so much because I have all pokemon 😍😍😍😍😚😚😱😱🤫🤫🤯🤯
dr53**
Most out going game
bunn**
This version is missing the icon for linking pokemon go+ it has the option in menu but no way to use it in app so I uninstalled it
chup**
Extacsy!
chap**
It is awsome
rext**
This Game is amazing!!!!!!!!!!!!!!
oase**
This game sucks because it doesn't put my account right and it says incorrect account and password
osos**
Its fine
jumb**
I think it is fun!its a littel bit glitchy though but that's ok with me.btw I love pokemon my sister has it this game too.i play with her
ashl**
Extremely glitchy since the last update. Stops spin but give u nothing and pokemon do not spawn at known spawn locations even with incense