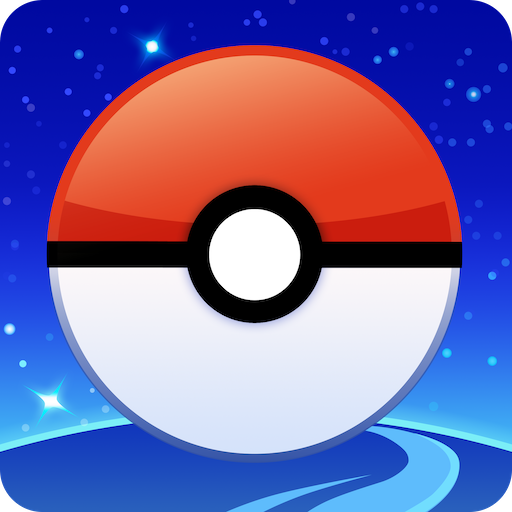 Pokémon GO
$0.00
Offers in-app purchases
Description
NEW! It's time to interact with your Pokémon like never before—Pokémon GO has recently introduced GO Snapshot! Taking AR photos is a snap with this easy-to-use update. You're now able to take photos of any Pokémon you have in your collection. Document your adventures by taking photos of your favorite Pokémon to share with friends or as a memento of your epic journey. 
 
Join Trainers across the globe who are discovering Pokémon as they explore the world around them. Pokémon GO is the global gaming sensation that has been downloaded over 850 million times and named "Best Mobile Game" by The Game Developers Choice Awards and "Best App of the Year" by TechCrunch.

Venusaur, Charizard, Blastoise, Pikachu, and many other Pokémon have been discovered!
Pokémon are out there, and you need to find them. As you walk around a neighborhood, your smartphone will vibrate when there's a Pokémon nearby. Take aim and throw a Poké Ball… You'll have to stay alert, or it might get away!
 
Search far and wide for Pokémon and items
Certain Pokémon appear near their native environment—look for Water-type Pokémon by lakes and oceans. Visit PokéStops and Gyms—found at interesting places like museums, art installations, historical markers, and monuments—to stock up on Poké Balls and helpful items.
 
Catching, hatching, evolving, and more
As you level up, you'll be able to catch more-powerful Pokémon to complete your Pokédex. You can add to your collection by hatching Pokémon Eggs based on the distances you walk. Help your Pokémon evolve by catching many of the same kind. Choose a Buddy Pokémon to walk with and earn Candy that will help you make your Pokémon stronger.
 
Compete in epic Gym battles
You'll join one of three teams and battle for the ownership of Gyms with your Pokémon at your side. As your Charmander evolves to Charmeleon and then Charizard, you can battle together to defeat a Gym and assign your Pokémon to defend it against all comers. 

Team up to defeat powerful Raid Bosses
A Raid Battle is a cooperative gameplay experience that encourages you to work with up to 20 other Trainers to defeat an extremely powerful Pokémon known as the Raid Boss. If you succeed in defeating it in battle, you'll have the chance to catch an extra powerful Pokémon of your own!
 
It's time to get moving—your real-life adventures await!

Notes: 

- This app is free-to-play and offers in-game purchases. It is optimized for smartphones, not tablets.
- Compatible with Android devices that have 2GB RAM or more and have Android Version 4.4–7.0+ installed.
- Compatibility is not guaranteed for devices without GPS capabilities or devices that are connected only to Wi-Fi networks.
- Compatibility with tablet devices is not guaranteed.
- Application may not run on certain devices even if they have compatible OS versions installed.
- It is recommended to play while connected to a network in order to obtain accurate location information.
- Compatibility information may be changed at any time.
- Please visit www.PokemonGO.com for additional compatibility information. 
- Information current as of February 18, 2019
Permissions required
The following permissions are required to use this app.
Location

access this device's location
Storage

access photos, media and files on your device
Camera

take pictures and record video
Contacts

access your contacts
OVERVIEW
Version
0.143.2 (2019.05.17)
Age restriction
For all ages
Expiration
No expiaration date
Seller info
Corporate/rep. name
: Niantic, Inc./Edward Wu
View details
rrbr**
It won't let me make a announcement
simo**
It won't let me make an account.
skel**
I waited 3 hours for my account to load and it didn't at all also I bet if i left it on all night it wouldn't load -5 stars
2402**
I love all the Pokemon
alex**
Keeps saying GPS NOT FOUND. I would really appreciate it if this could be fixed considering I put a lot of money into this game
cara**
I lobe pokemon but whenever i try to catch my starter it says: could not use item at this time (26) . I dont know what to do to fix it.
josh**
I love the game alot
elij**
Hi.
krem**
I started a new game and all 3 starter pokemon were under my feet and I couldn't do anything
fmac**
It will not let me sign in.tots a waste of time.
jenn**
I have this app on my Android from Google Play store. Very good game, though.
step**
I LOVE IT
isha**
Loved the game, but with the new policies they HAVE permission to see what I type & third parties could have acces to even financial record
jchu**
I LOVE THIS GAME!!!!!!!!!!!!!!!!!!
wram**
It is amazing