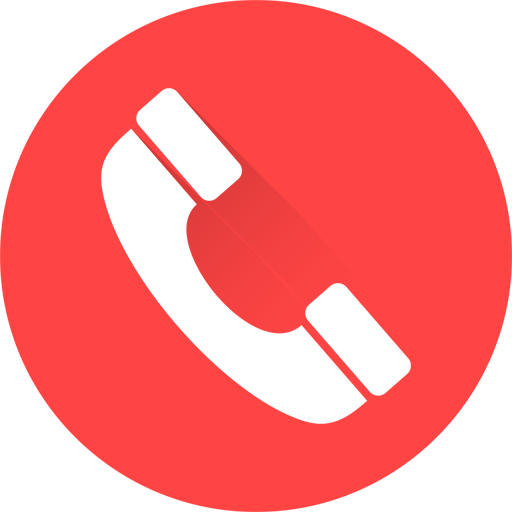 Call Recorder - ACR
Free
Offers in-app purchases
Description
ACR (Another Call Recorder) is a free call recorder application. It is one of the best and most advanced call recorders in the Play Store and offers many advanced features such as:

- Record calls per phone number(s)
- Exclude recording per phone number(s)
- List recordings by matching phone numbers to your contacts
- Search by phone number, contact name and note
- Recycle Bin for easy recovery of deleted recordings
- Auto delete old recordings
- Marking recordings as important so they don't get auto deleted
- Multi select, delete, send
- Manual (Pro) call recording
- Password protection of recordings
- Lots of recording formats such as MP3, M4A, OGG, WAV, AMR, 3GP, FLAC, MP4
- Ability start delayed recording
- Different recording modes by number, contact, non-contact or just selected contacts
- Free transcription service (English only)
- Sharing parts of recording
- Local Wi-Fi access for easy backup
- Recording Transfer between devices 
- Cloud upload support (Pro) for Email, Gmail, Google Drive, OneDrive, Dropbox, WebDAV, FTP and WebHooks 

Please do not use ACR in conjunction with other call recorders. Contact us if you have any issues.

Some phones do not support call recording properly. This is due to capabilities of different chipset/CPU or Android version each brand/model have. 


Legal:
Please check with local laws related to call recording in your country
Permissions required
The following permissions are required to use this app.
Telephone

make and manage phone calls
Call logs

read and write phone call log
Storage

access photos, media and files on your device
Contacts

access your contacts
OVERVIEW
Version
31.8-samsung-unChained (2019.06.14)
Age restriction
For all ages
Expiration
No expiration date
surf**
Works fine. Records both parties. There is a warning on the app that.says it won't work on android, but it works great on my s10e.
rwcb**
Love it
bill**
Perfect tool for work and blackmail
ruxp**
Awesome App
davi**
Excellent app. If you get the pro ver., you might want to install it through something other than Google Play. Google blocks some features.
tija**
Best call recording app. Tried several others and they can't touch the reliability of this one. S10e here with no issues.
jacq**
Since mid-May, app crashed 2x/day after updating to most recent software. Doesn't record over other party bluetooth, just my voice; S10+
rajr**
All recorded conversations now show up as "unknown" in the call log.
seno**
Works way it's should
dann**
Having issues with this app majorly. Ever since they changed over to the Samsung store I never get any updates. I'm not even notified.
kc**
You guy's are the greatest. Getting a new phone this week and it will be PIE if it works a on that as it does on my current S7, I will happy
sspp**
Simple and to the point, does what it is supposed to & when Google shut down recording w Pie they adapted quickly. U guys r a life saver thx
mich**
It's unfortunate that now android is following Google in this.... this had protected my a55 so many times.
simo**
Use to like this recorder, but after update can hear only my self not the other side.
brya**
Can not hear the other person since the last update App was a "5"