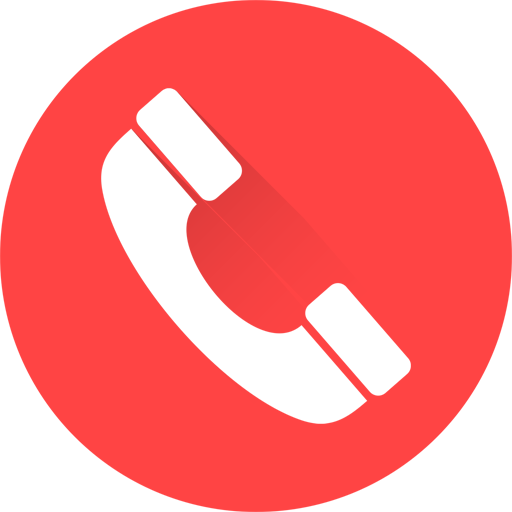 Call Recorder - ACR
Free
Offers in-app purchases
Description
ACR (Another Call Recorder) is a free call recorder application. It is one of the best and most advanced call recorders in the Play Store and offers many advanced features such as:

- Record calls per phone number(s)
- Exclude recording per phone number(s)
- List recordings by matching phone numbers to your contacts
- Search by phone number, contact name and note
- Recycle Bin for easy recovery of deleted recordings
- Auto delete old recordings
- Marking recordings as important so they don't get auto deleted
- Multi select, delete, send
- Manual (Pro) call recording
- Password protection of recordings
- Lots of recording formats such as MP3, M4A, OGG, WAV, AMR, 3GP, FLAC, MP4
- Ability start delayed recording
- Different recording modes by number, contact, non-contact or just selected contacts
- Free transcription service (English only)
- Sharing parts of recording
- Local Wi-Fi access for easy backup
- Recording Transfer between devices 
- Cloud upload support (Pro) for Email, Gmail, Google Drive, OneDrive, Dropbox, WebDAV, FTP and WebHooks 

Please do not use ACR in conjunction with other call recorders. Contact us if you have any issues.

Some phones do not support call recording properly. This is due to capabilities of different chipset/CPU or Android version each brand/model have. 


Legal:
Please check with local laws related to call recording in your country
Permissions required
The following permissions are required to use this app.
Telephonemake and manage phone calls
Call logsread and write phone call log
Storageaccess photos, media and files on your device
Contactsaccess your contacts
OVERVIEW
Version32.9-samsung-unChained (2019.10.31)
Size9.99 MB
Age restriction For all ages
ExpirationNo expiration date
Seller info
Seller : NLL APPS
Corporate/rep. name : NLL APPS/NLL
View details
venk**
Excellent product, especially the unchained version. Very responsive technical support. Highly recommend!
rtlo**
Works
larr**
I'm very happy to see a work around regarding the kuala IDM photo permission.
alub**
Works great
DEND**
Works great and shows who and when they called. I can't figure it why it stops recording sometimes, maybe a data limit? I just go erase calls I don't need and it works again. Love the app. Tried many. Nothing on Google play store will give you the caller ID of who called like this will.
chen**
Love this recorder. It's clear and the only one still working. Thanks to the developers for making it available to us!
tomm**
Very effective. Indispensable communications app.
vbms**
Love the app! Hate the changes that had to be made on the caller ID, but the workaround is OK.
matt**
Absolutely love this app, it has saved me hundreds of dollars catching companies trying to lie or fabricate information! (Great for dealing with automotive dealerships, And crazy exes!) I wish it had folders though. It would be heavily beneficial to be able to save audio files to or create different folders.
kmg9**
Great, Note9, both sides can generally always be heard, for sound bost on the otherside,speaker phone. The other thing Ive notice for people complaining about the other side not being "recorded".... Ive noticed alot has to do with the other person using the phone through their vehicle or bluetooth...but in my case...using speaker phone almost always fixes that problem.
cagg**
I get an error saying "last call wasnt recorded" on more than half the calls. And I bought the pro but no called I'd on google play.
su10**
A very good one.
gill**
Absolutely the best that you can get.
pamo**
Outstanding call recorder. Be sure to get your copy from a source other than Google. Google has a policy that doesn't allow caller ID to work. Samsung is a great source. Any source other than Play Store.
emt3**
Perfection until the divorce issues are 0 (zero).