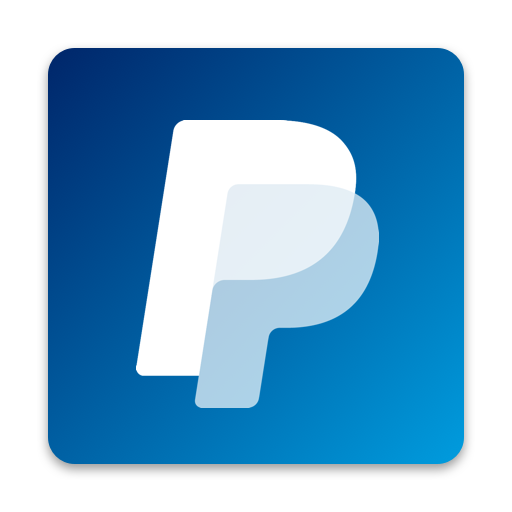 What's New
• Support your favorite cause. Donate to thousands of charities right from your app (U.S. only)
• Link your bank and use it to send money to friends and family. If they're in the U.S., too, it's free!
• Not using one of your cards? Now it's easier to remove it from your account
• We're fixing bugs whenever we find them. If you see any, let us know
Description
TAP INTO YOUR MONEY
Send money to almost anywhere in the world in just seconds. Manage all the ways you send, receive, and spend money at a glance - it's all here.

SEND MONEY IN SECONDS
Send Money to PayPal account holders in over 100 countries using just their email address or mobile number. When the money arrives in their account (usually in seconds), they can spend the money online or withdraw it with just a tap. And it's completely free when you send money to friends in the US from your bank account or PayPal balance.

GET PAID WITH EASE
Send a request for money that allows people to pay you back with just a tap. Whether you're collecting money for a group gift or something you sold online, we make it easy for them and even easier for you.

STAY ON TOP OF IT ALL
Whenever you send, receive, and spend money with PayPal, the app sends an instant notification to help you keep track of it all. Whether you use PayPal Credit, your balance, your bank, or your debit and credit cards to pay with PayPal - you can find everything and anything you need to simply manage it all in this secure app.
Permissions required
The following permissions are required to use this app.
Telephone

make and manage phone calls
Location

access this device's location
Storage

access photos, media and files on your device
Camera

take pictures and record video
Contacts

access your contacts
OVERVIEW
Version
6.4.0 (2019.03.21)
Expiration
No expiaration date
jo.e**
Wont even open! Crashes immediately
magg**
PayPal is a royal pain! Customer support is totally substandard!
moon**
I've tried unsuccessfully to, SELL ANTIQUES WITH, AMAZON BUT WITH NO VALID ACCT. I GIVE UP ! moonchild223@gmail.com Ronna LaDue !
garr**
App crashes, won't open...
mary**
App won't open
zal0**
Horrible wont open, app keeps closing out as soon as I click on it
apro**
Can not open the app. Continually says "paypal has stopped working"
bent**
What is going on with PayPal? I cannot login to see.anythint.
robo**
Apps not working at all!!!
adam**
Won't work at all stops working after opening
jefb**
Major BUG! This app won't function at all. It immediately crashes trying to open. WTF! A complete malfunction with a well established app.
isis**
Had to use the laptop like a dinosaur!
r.mw**
Not working. Tells me to update, then no option to update? Not happy...
jess**
App doesn't work. Its says to update and there is no update.
cren**
App does not work says to update to latest version after downloading latest version