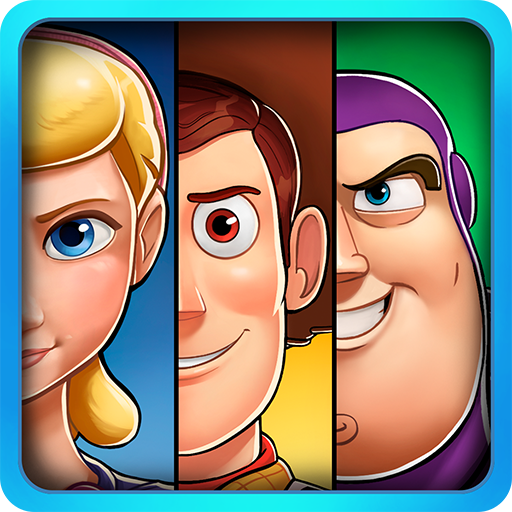 Disney Heroes: Battle Mode
Free
Offers in-app purchases
What's New
• NEW! From Disney and Pixar's Toy Story 4 comes Duke Caboom
• New feature: Power Crafting Badges!
Description
Join the battle in this action-packed RPG starring Disney and Pixar heroes from The Incredibles, Wreck-It Ralph, Toy Story, Zootopia & more!

Welcome to the digital City... and enjoy it while you can. A wicked virus is corrupting every pixel, turning even the heroes' own friends and family against them! Pull together the best teams for the job, equip powerful gear, and battle against incredible odds to save your fellow heroes.  

Only YOU can win the day! No cape required.

• Collect & battle with 50 Disney & Pixar heroes, including the Incredibles, Wreck-It Ralph, Buzz Lightyear, Captain Jack Sparrow, Judy Hopps, WALL•E, Mike Wazowski & more!
• Team up for missions and special campaigns
• Upgrade your characters with epic abilities & gear
• Explore a new digital world & save your fellow heroes!




You can download and play this game for free. Please be informed that it also allows you to play using virtual currency, which can be acquired as you progress through the game or by paying with real money.

This game contains advertising which will redirect you to a third-party site.

Visit our official site: https://www.disneyheroesgame.com/

Terms of Use and Privacy Policy: http://perblue.com/disneyheroes/terms/
Permissions required
The following permissions are required to use this app.
OVERVIEW
Version
1.10.2 (2019.06.11)
Expiration
No expiration date
Seller info
Seller
: © Disney. © Disney/Pixar.
Corporate/rep. name
: PerBlue Entertainment, Inc./Forrest Woolworth
View details
dlb9**
Very boring.
alex**
I love this game wish u could play with no internet connection
aish**
This game is super fun when I am bored or just want something to do. Probably the best Disney game EVER!
waff**
Best disney game p.s. no mickey yay
cory**
It is the dest
keny**
Awsome
jzwa**
Good game but kinda gets boring after a while
bugs**
I'm really enjoying this game.
sixe**
Cool so far
jjlo**
I'm really enjoying this game.
juli**
It very great
tbuc**
This game is fun I like all the different characters.
jaro**
Really great game
jemm**
It is supeer good
fore**
Kewl gaim