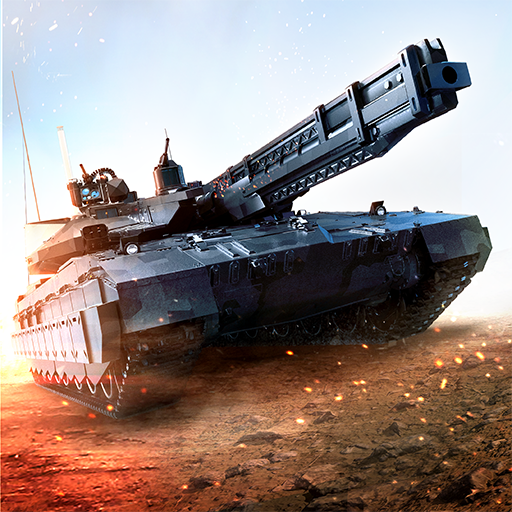 Instant War: Ultimate Warfare
Free
Offers in-app purchases
What's New
• Worlds at War: Take the fight to a whole new level and face enemies from unknown regions in this brand new server vs server event!
• PvE Search: As requested by the community, the Encounter map search is now based on travel time!
• Gifting System: You can now purchase the special events packs from the shop as gifts for your friends on the battlefield!
• Other improvements: New aspects for Tutorial, the Army of the Dead event, the A.I. Modules and more!
Description
Year 2040: States have collapsed and war rages on, unleashed technology has created a new generation of warfare.
Discover secret weapons, grow your empire and become the one and only true Commander of this new order!

From the ashes of the Old World, new nations have risen and become geopolitical superpowers.

The arms race is back and fiercer than ever. Extensive budgets are poured to develop new tactical weapons powered by AI.

Featuring the most advanced warfare technologies and by making geography matter, Instant War: Ultimate Warfare lets you wage war in the palm of your hand like never before. You can finally use mountains and rivers to funnel your enemies right into a trap, or to protect your base from flanking attacks.

Recruit elite troops, develop cutting-edge military technologies, and clash with opponents from all around the world in this epic blend of social MMO and tactical war game. Keep your friends and foes under your thumb and rule the battleground! But remember, in Instant War: Ultimate Warfare, there is no substitute for victory.
 
NOTE: Instant War is free to download and play, but some game items can also be purchased for real money. You can switch off this option in your device's settings.
 
A network connection is also required to play the game.
 
GAME FEATURES
 
BUILDING, FIGHTING:
Everything happens on a unified world map set in 2040.
Permissions required
The following permissions are required to use this app.
Storageaccess photos, media and files on your device
OVERVIEW
Version1.11.0 (2020.05.07)
Size94.18 MB
Age restriction 12+
ExpirationNo expiration date
Seller info
Seller : Playwing Ltd
Corporate/rep. name : Playwing Ltd/Florian Gheorghe
View details
cent**
It has no substance, touch here touch there but no gaming No understanding No story nor confrontation of tanks or nothing ....zero for this retarded game