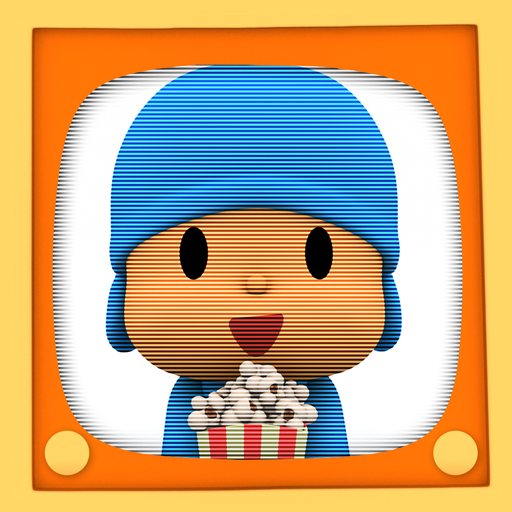 Pocoyo Kids TV
Free
Offers in-app purchases
What's New
- Fixed minor bugs.
Description
Discover the new Pocoyo Kids TV app. Children can now learn languages ​​with Pocoyo and their friends in a safe and friendly environment for them.
 
 
 
 Subscriptions Information:
 
 
 
 The download of the application is free but to enjoy all the content without advertising and download content to play offline you need to have an active subscription. This self-renewing subscription will allow you to enjoy all the contents of Pocoyó Kids TV and can be made under one modality: monthly payment, with a price of € 3.99 / month.
 
 
 
 Remember that once you have completed the subscription process, your subscription will automatically renew at the end of each month or after one year, depending on whether you have chosen one or another mode of payment. The amount will be charged to your card through your account upon confirmation by you.
 
 
 
 Of course, there is no compromise of permanence, so you can cancel your subscription when you want from the settings of your Apple device. The subscription will be self-renewing unless you make the cancellation at least 24 hours before the end of the period.
 
 
 
 Here you have additional information about our privacy policies and terms of use:
 
 
 
 Privacy Policy: http://www.pocoyo.com/politica-privacidad
 
 Terms of use: http://www.pocoyo.com/conditions-use
 
 
 
 Pocoyo series, logo and characters: tm: &: copyright: 2005-2016 Zinkia Entertainment S.A."
Permissions required
The following permissions are required to use this app.
Storageaccess photos, media and files on your device
OVERVIEW
Version4.1 (2019.01.30)
Size13.69 MB
Age restriction For all ages
ExpirationNo expiration date
Seller info
Seller : Zinkia Entertainment S.A
Business license number : 2148780190
View details
step**
Best ever for my son!
drra**
U 9 k 8i8ii okI'm9i989999 I'm 9k9 ok I'm ok99 ok o9
jett**
I want to like this, my 2 y.o. loves it, but I need to be able to lock the screen while video is playing. He keeps hitting back by mistake.
adpa**
I love pocoyo because i give 5 stars and 1 video has a funny sound that i like. (Wrote by my 6 years old son. What better review than this?)
clar**
Why pay for it, when you can get it few on YouTube.
apri**
I love pocoyo