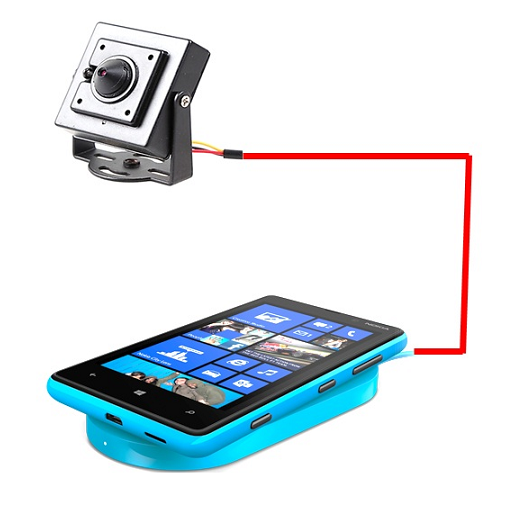 Online camera + Motion detector + Cloud disc
Description
The app allows stable 7/365 video surveillance with alarm notifications by means smartphone's camera & microphone.
Main features are as follows: 
1) Internet access camera from your smartphone
2) You can use internet browser or Telegram messenger to get online camera access 
3) Motion & Voice detectors
4) GPS tracking via the Internet browser
5) Runs in the background

Using only the Internet browser on any computer / smartphone / iPhone, you can see the place where this gadget is currently located, as well as the dynamics of its movement.
For example, using this function, you can determine the place on the map where the vehicle or child is.
4) Smoke detector is included  too
5) Alarm notifications (Telegram, SMS, outgoing calls) which are invoked by motion / audio detections
6) The app can auto-save videos to the Google Cloud drive
7) Runs in the background 

Video files are recorded in real time directly in a standard MP4 multimedia format  that allows you to view videos on any computer or Smartphone. 
The app can be managed remotely by SMS or Telegram messenger.
Permissions required
The following permissions are required to use this app.
Telephonemake and manage phone calls
SMSsend and view SMS messages
Locationaccess this device's location
Storageaccess photos, media and files on your device
Cameratake pictures and record video
OVERVIEW
Version16feb2020 (2020.02.17)
Size18.52 MB
Age restriction For all ages
ExpirationNo expiration date