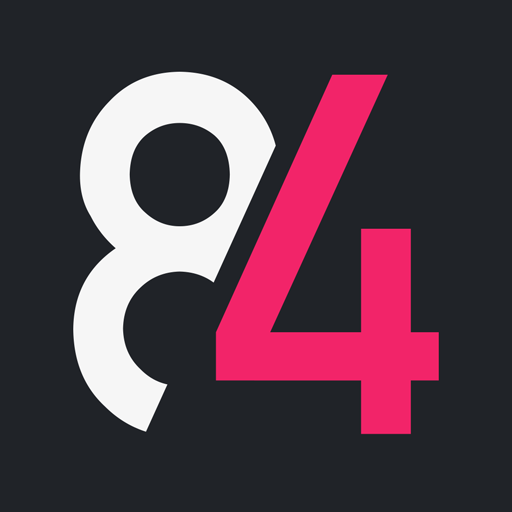 Description
Phase84 is a next generation phase distortion synthesizer. It fuses gritty digital sounds with traditional analog punch.

+++++
Phase84 is a SoundCamp Compatible App. Combine Phase84 with drum machines, sequencers, effects, and more inside SoundCamp!
+++++

Phase84 is a capable synthesizer and features over 110 presets, containing all sorts of basses, leads, pads, bell tones, sweeps, atmospheric sounds, pseudo-realistic tones, and more. While you don't need to know much about synthesizers to get a lot out of Phase84, experienced synth tweakers will be thrilled at the sheer variety of unique sounds that can be produced with this incredibly versatile synth.

So What's Phase84 All About?

Phase84 is what's known as a Phase Distortion synthesizer. This form of waveshaping synthesis has its roots in Casio's brilliant CZ line of digital synthesizers from the 80s. It is designed to have the warmth of a subtractive (analog) synthesizer, yet be capable of the squelchy tones and sharp attacks of an FM synth. Phase84 in particular can create warm pads, glitchy sounds, dirty basses, filthy sweeps, screaming leads, and anything in-between.

For those familiar with the typical Moog-like (or iMini-like!) synthesis, think of the "shaper" as being synonymous with "brightness" or "filter cutoff".

Features: 
More than 100 presets.
SoundCamp Support.
Samsung Professional Audio technology.
Advanced Keyboard section.
Expressive Perform Mode with Groove Gate.
Phat, naturalistic unison feature for super thick pads and sweeps.
Oscillator Section: 9 Params, 2 General-Purpose Oscillators, 1 Formant Oscillator.
Mix Section: 8 Params including Delay Amount and Pulse Width.
Envelope Section: Amplitude and Shaper Envelopes. Fully visualized and interactive ADSR plus special Fade Param.
Delay/Filter Section: Stereo delay with loss modeling and a punchy overdriven analog-style filter.
3 LFOs: More flexible than your average LFO, this has 4 waveforms, optional delay and repeat count, and can go into the audible frequency range.

New for 1.2.6:
* Save presets outside of Soundcamp
* USB MIDI support in standalone mode
Permissions required
The following permissions are required to use this app.
OVERVIEW
Version1.2.8 (2017.10.15)
Size12.33 MB
Age restriction For all ages
ExpirationNo expiration date
lari**
Can you fix it, where it can fit the whole screen on a note 8
teri**
Love this app! Love the update.
sycm**
Please update. Crashing alot and making soundcamp run poorly
wllo**
Nice sounds! But, does not work properly with Soundcamp. Sound files apparently can be recorded but recorded sounds can't be heard.
virg**
Works great. How do I save presets though?***Fixed
meka**
This synth would be great if it worked as advertized. The UI doesn't respond to inputs correctly. I e-mailed support with no response.
ronz**
Touch points are OFF, the app seems like it's working but actual touch points are registered else where. This bug renders the app unusable.
bran**
I would like a refund. The buttons at the top (Tweak Perform Settings) and the waveform buttons on the left side do not always work. Thanks
bhri**
this app doesn't even work on my galaxy s6 I'm really mad I paid for it.