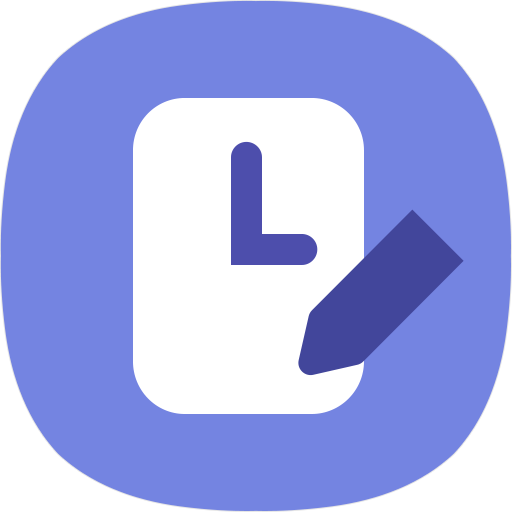 What's New
<ver1.2.04.0>
- Add new clock styles(D-day / Memo / Orchid / Korean )
Description
Pick a clock style you like!

[Target]
- Android P os 9.0 SAMSUNG devices.
- Android Q os 10 SAMSUNG devices.

[Language]
- Korean
- English
- Simplified Chinese

#5
Permissions required
The following permissions are required to use this app.
Storageaccess photos, media and files on your device
OVERVIEW
Version1.2.05.0 (2020.07.01)
Size8.66 MB
Age restriction For all ages
ExpirationNo expiration date
Seller info
Seller : Samsung Electronics Co., Ltd.
Corporate/rep. name : Samsung Electronics Co., Ltd./김기남, 김현석, 고동진
Business license number : 1248100998
View details
truh**
xje30lobk6 2ozz n79k3i
dloh**
66u9
kare**
Not enough choices. A.M. and P.M. would be nice - some people work nights and sleep days with irregular sleep patterns and can be confusing. Also not enough large display choices.
vepa**
Samsung note 10+, Always On and Lock Screen clocks always revert to default clock with this app installed.
tnta**
I have a s9 and it keeps going back to default clock
udoy**
Note 9 - every 1-2 days I have to switch my AOD clock back to the one I wanted. I've seen on forums that this is an issue on other Note 9s, too.
paed**
Please fix the lockscreen clock!!
csal**
Fix the freaking app! How many people have to say their locks teen reverts to the original one for you to do something about it?! I thought there was something wrong with my phone and it turns out it's this garbage app.
aare**
Please add the Hijri date 📌
tsur**
glad I'm not the only one - lock screen clock reverts to default 3x/day
shep**
spent how much on a galaxy note phone...for it to be forgotten.
enth**
Keeps going back to original clock style.
a.ni**
The AOD keeps going back to the default.. please fix this because it's very annoying.
hmae**
جم
jorg**
Goo