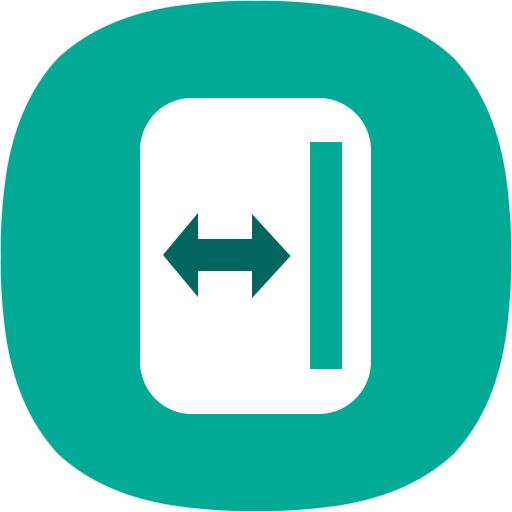 What's New
- Supports the pie OS officially.
Description
Prevent unintended operation by setting restriction on the edge of your Galaxy.
#GoodLockFriends

The following permissions are required for the app service. For optional permissions, the default functionality of the service is turned on, but not allowed. 

[Essential Access Rights]
- Storage: Save image files to the device
[Optional Access Rights]
- Phone: Observation of device Status for restoration of touch Area after call

If your system software version is lower than Android 6.0, please update the software to configure App permissions.
Previously allowed permissions can be reset on Apps menu in device settings after software update.
Permissions required
The following permissions are required to use this app.
Telephone

make and manage phone calls
Storage

access photos, media and files on your device
OVERVIEW
Version
1.1.04 (2019.06.25)
Age restriction
For all ages
Expiration
No expiration date
Seller info
Seller
: Samsung Electronics Co., Ltd.
Corporate/rep. name
: Samsung Electronics Co., Ltd./김기남, 김현석, 고동진
Business license number
: 1248100998
View details
kvnh**
Can't even finish setup, can't name my settings without it going back a step. Misspellings throughout, very unprofessional.
jeff**
Not bad overall
jake**
Ok.
jome**
This should have been default app on all Samsung phone with infinity display. I had to go two (three?) years without knowing this was a app
moho**
God god
migs**
Perfect implementation, but why is this not automatically on all phones? This is truly great integration. S10+.
viny**
Doesn't work on Note 9. I set dead zones but they still are sensitive to touch. This would be a really useful app if worked.
liu_**
Doesn't work on S10+. Set the dead zone but still register the touch there.
disl**
Works great on S10+
geof**
Doesn't work on s10
da**
This doesn't work at all on my S10+. Please fix!
tyw2**
Doesn't work on s10+... please fix
tago**
Great App
elgu**
De muy buen uso..
ajus**
Game changer