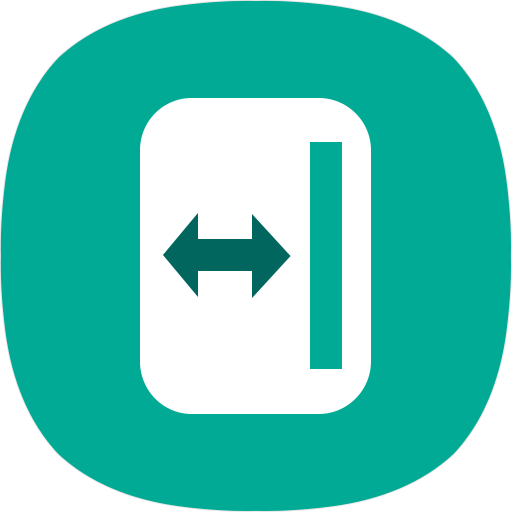 What's New
- Supports the Q OS officially.
Description
Prevent unintended operation by setting restriction on the edge of your Galaxy.
#GoodLockFriends

The following permissions are required for the app service. For optional permissions, the default functionality of the service is turned on, but not allowed. 

[Essential Access Rights]
- Storage: Save image files to the device
[Optional Access Rights]
- Phone: Observation of device Status for restoration of touch Area after call

If your system software version is lower than Android 6.0, please update the software to configure App permissions.
Previously allowed permissions can be reset on Apps menu in device settings after software update.
Permissions required
The following permissions are required to use this app.
Telephonemake and manage phone calls
Storageaccess photos, media and files on your device
OVERVIEW
Version1.1.08 (2020.02.14)
Size1.55 MB
Age restriction For all ages
ExpirationNo expiration date
Seller info
Seller : Samsung Electronics Co., Ltd.
Corporate/rep. name : Samsung Electronics Co., Ltd./김기남, 김현석, 고동진
Business license number : 1248100998
View details
stan**
nicee
chuc**
Block Zone and grip Zone need much more explanation. Also, it doesn't fully help blocking all the time there are certain. Apps That require you to slide in from the right or left and these handles are toggles or whatever they're referred to as Can still be moved Untouched even with this app in place. I'm using a Samsung Galaxy Note 10.
dj.j**
Good app, but the UI needs to explain the difference between a "blocked zone" and a "grip zone". The meaning of the green and yellow boxes associated with these isn't clear, and there's no link to help or documentation anywhere.
mr70**
TRUMP 2020
john**
It does what it says!
h4pp**
Thank you!
dort**
Great too and easy access to customizable selection of apps.
g7gu**
Great. Should be native to Samsung's UX but great that they provided a solution.
saca**
I was so annoyed with the constant accidental side presses my hand would do when holding my phone. This makes the curved screen so much easier to handle. I recommend this app
stev**
People are saying it doesn't work because when you swipe away the notification, it disables the app completely. Feels very 3rd-partyish. I vote with the others on having this native to the device. My S9+ is almost unusable without this running, unless I have some massive thick case installed.
eddi**
Makes the infuriating accidental touches a bit better. Curved corners are stupid....
zane**
Please remove the notification or at least allow to show minimized
umok**
On s10, in portrait mode, doesn't seem to work at the top 40% or so of the screen. Also, the x/y is not saved correctly.
kvnh**
Can't even finish setup, can't name my settings without it going back a step. Misspellings throughout, very unprofessional.
jeff**
Not bad overall