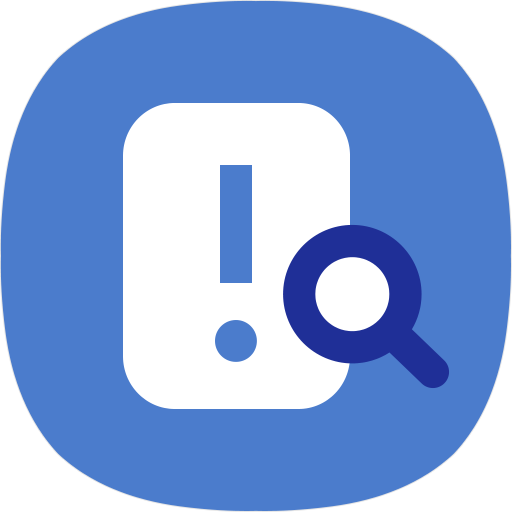 What's New
<<< Notice >>>

Due to internal structural changes, updating from version 1.0.01.x to 1.0.02.x is simply not possible. 
 - Error message: Installation failed. Try later. (com.samsung.android.app.goodcatch: -7)

If you have already used this application, please uninstall the version 1.0.01.x installed on the phone and re-install the latest version .

This is essential for long-term feature update.
We apologize for any inconvenience this update may have caused you.

< ver 1.1.00.2 >
Add Setting change history ( Android 10 only) 


< ver 1.0.02.3 >
- New Language : Simplified Chinese
- App icon is changed.

< ver 1.0.02.1 >
- Improved the function of "sort by apps"
- internal structural changes

< ver 1.0.01.1 >
- The problem of battery drain was fixed.
Description
Got tired of mysterious vibration on your phone?

Nice Catch is made to let you know which application starts the vibrations and annoys you.

And it also reports :
 - ringer mode
 - call mode
 - toast
 - advertisement screen
 - sudden wake-up of your phone.

[Target]
- SAMSUNG devices with Android P OS(ver 9.0) or above.

[Language]
- Korean
- English
- Simplified Chinese

[How to Use]
Press "Vibration history" in app's main screen and you get a list of application that made vibrations.
(please make sure that the switch is enabled before use.)

#GoodLockFriends #10
Permissions required
The following permissions are required to use this app.
OVERVIEW
Version1.1.00.3 (2020.02.20)
Size3.29 MB
Age restriction For all ages
ExpirationNo expiration date
Seller info
Seller : Samsung Electronics Co., Ltd.
Corporate/rep. name : Samsung Electronics Co., Ltd./김기남, 김현석, 고동진
Business license number : 1248100998
View details
ceme**
Good Go dd amn Job!
codh**
Awesome!
duck**
It doesn't catch notifications that use the default notification sound but don't vibrate. Something keepa doing that and going away before I can unlock my screen.
cake**
How do you flag reviews as completely unrelated and not useful? As well as blacklisting d'bags for inappropriately hijacking platforms for use as a mouthpiece to propogate personal agendas? Nice app btw
dcbm**
Jane speaks the unalloyed truth!, this is the situation we now find ourselves in, but patriots are in control Jane, Trust the Plan and remain calm. 🙂 #WWG1WGA
nfle**
Jane...grow the fck up!
aaro**
Thank you for updating this app!
come**
Ok app....Jane ** So that means you're stupid then right lol👍🏾
debb**
Ditto jane**
jane**
This is an awesome app. Everyone who thinks Trump will be impeached is as stupid and alzheimered as Pelosi and Schumer and Hillary. Yes, I said it! There is no chance that a Republican ran house will impeach a Republican president. Stop thinking like your fellow DEMONCRATS who are liars, corrupt and Luciferians all the way. Open your eyes to the truths in this world and realize that Republican/Democrat is a false paradigm and they are all working together for the same agenda. As Bush put it after blind 11, a New World Order. Look up on YouTube how many times he said that and find out what a thousand points of light means. It has to do with the mother's of darkness castle and them hunting and killing children for sport. So many people are asleep and blind and deaf to what is really going on. Open your eyes to the truth before it's too late!
coth**
Ok
jonn**
How do I get this to work, opening the app only takes me to the settings screen. I'm not getting any alerts anywhere about what's causing my phone to vibrate
mark**
What a pointless app. It tells me what annoys me. That's about it.
food**
Interesting app. Still checking all of them out. I will update when I learn more
pyra**
Unknow reasons?